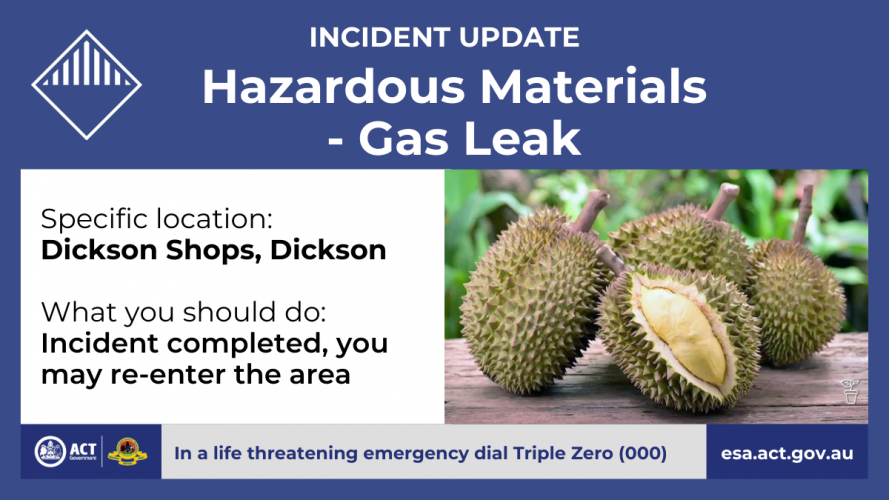 Firefighters from ACT Fire & Rescue have located the source of the reported gas leak.
It was not a gas leak, but infact a Durian fruit. The fruit gives off a very pungent smell and can woft some distance.
After an hour on scene as firefighters were searching for the source, the owner of a tenancy above the shops advised of the potential source of the incident. After a short investigation, crews confirmed this was the origin of the incident.
Crews have now departed the scene.