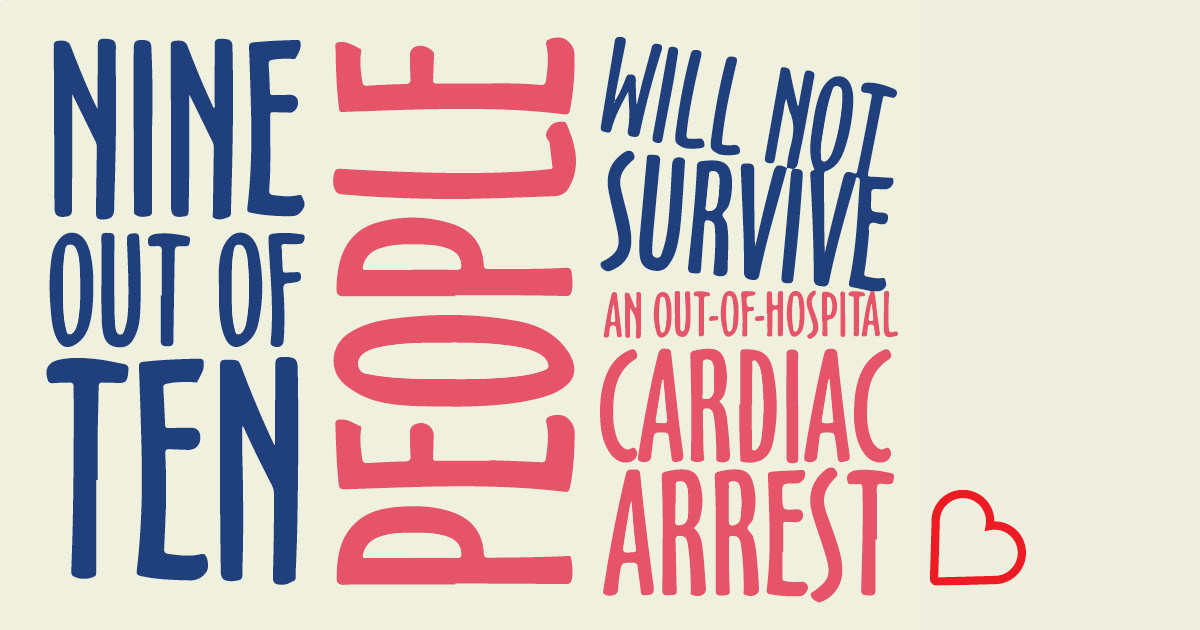 Every year around 30,000 Australians suffer out-of-hospital cardiac arrest. 9 in 10 won't survive. It's a scary statistic, but with your support we can change it.
Would you know what to do if someone was having a cardiac arrest?
A person who is unconscious and is not breathing or not breathing normally may be having a cardiac arrest and needs CPR immediately.
Early CPR increases the chances of surviving a cardiac arrest outside of hospital. Family, friends and other community members can help save a life by learning CPR  and knowing how to use an AED.
You Can Save a Life
In an emergency, every second and every action counts.
Before paramedics arrive there are three simple things to do:
Call: Triple Zero (000)
Push: Start CPR
Shock: Use a Defibrillator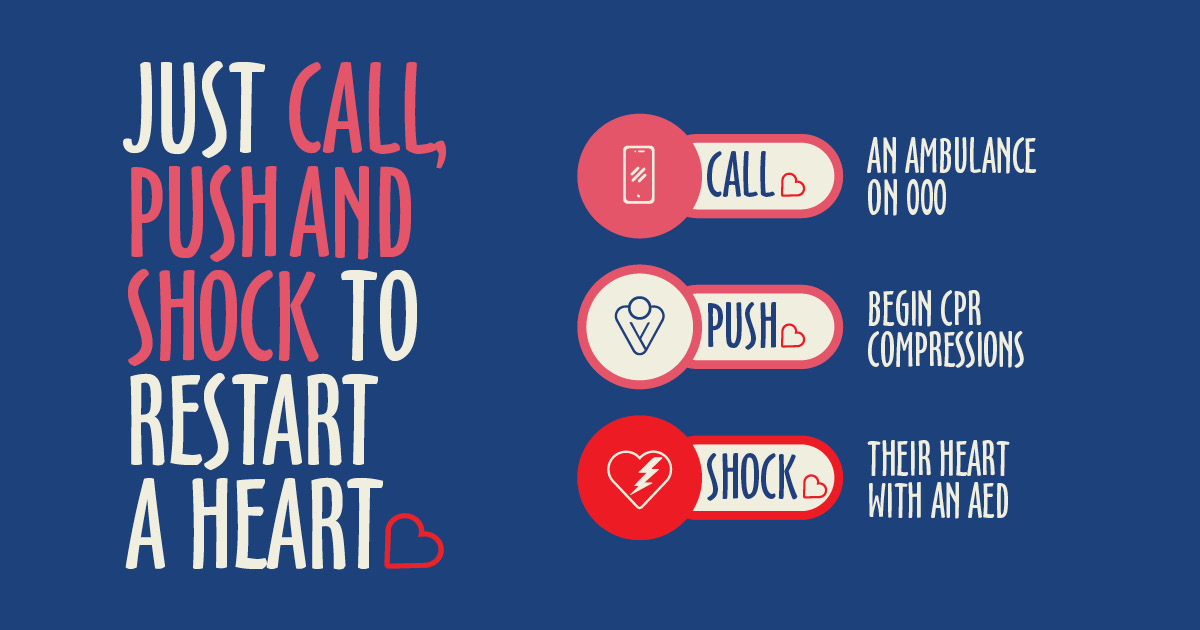 #9FOR9 Challenge
We're encouraging everyone to do the 9for9 challenge, to educate and raise awareness about the seriousness of cardiac arrest. Learn CPR, then post your video online.