Video Showcase: Graduate Paramedic Intern - Bonnie
Graduate Paramedic Intern Bonnie Mungoven is only a few months away from becoming a fully-fledged member of the ACT Ambulance Service.
Hear more about her on-the-job training, and how the shift roster system works well for her adventurous family.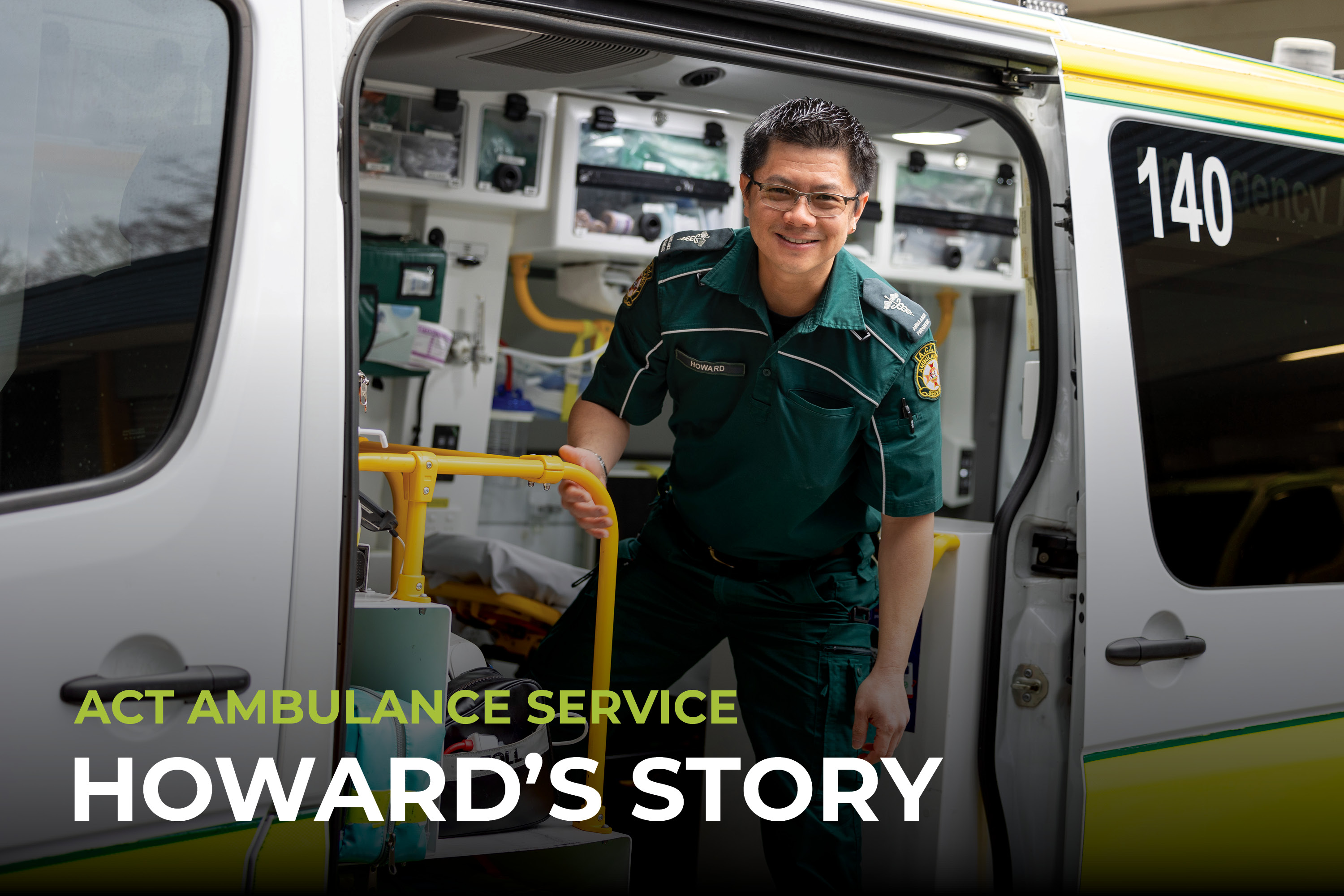 Howard Luu has been a paramedic for 16 years and joined the ACT Ambulance Service from Sydney, seeing the lifestyle benefits of Canberra as a major benefit for his family.
Howard has enjoyed his experience as a paramedic for ACTAS in Canberra, and he feels he is making a difference.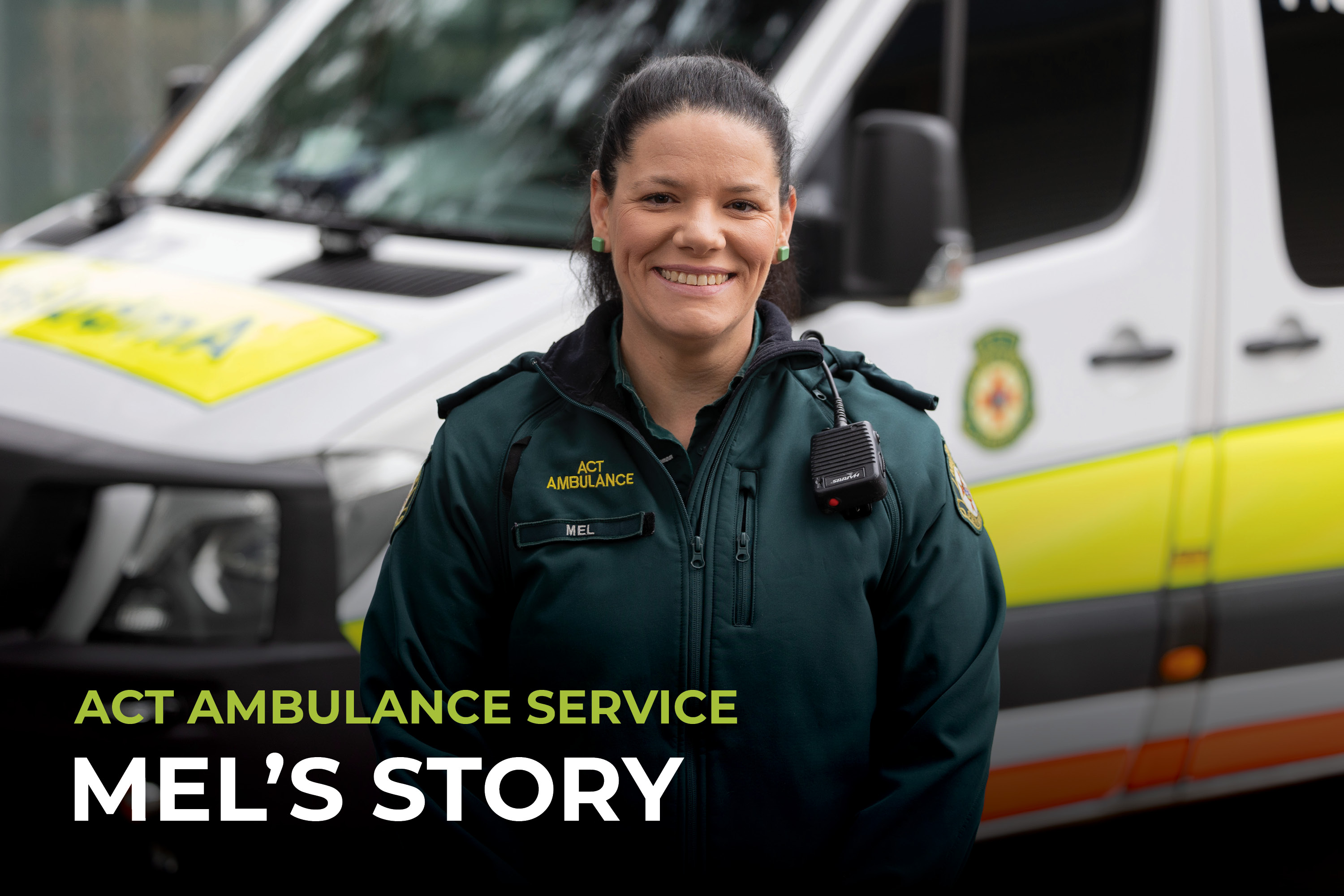 A 'new challenge' is how Melissa Carmody describes her step into being a paramedic after moving from nursing in an emergency department – a chance to give back.
"I was a nurse for quite a long time in the emergency department, I wanted something a bit more. It felt like a very natural progression to develop my skills and get out there a bit more to the community."
Melissa genuinely loves being a paramedic as there are never two days the same, and every day you feel like you are making a difference. She has been a part of the ACT Ambulance Service team for four years.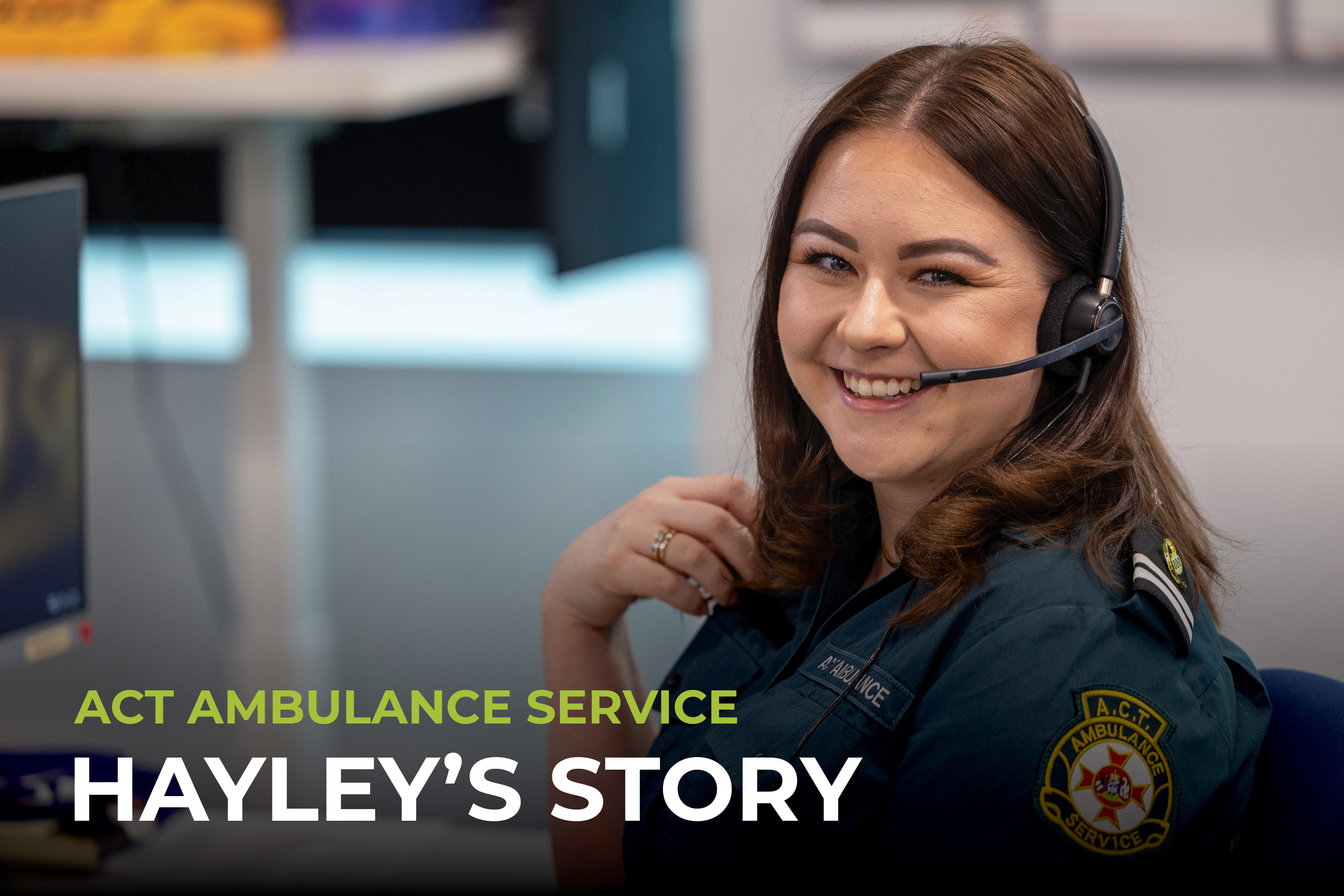 Hayley Thompson has been a ComCen (Triple Zero) Operator for two years as part of the ACT Ambulance Service.
ComCen Operators play a crucial role in emergency communications, serving as the first point of contact for individuals in distress.
"Having the ability to get the information that you require, like the address and the phone number and what exactly is going on is essential. You have to remain calm and communicate with them as effectively as you can."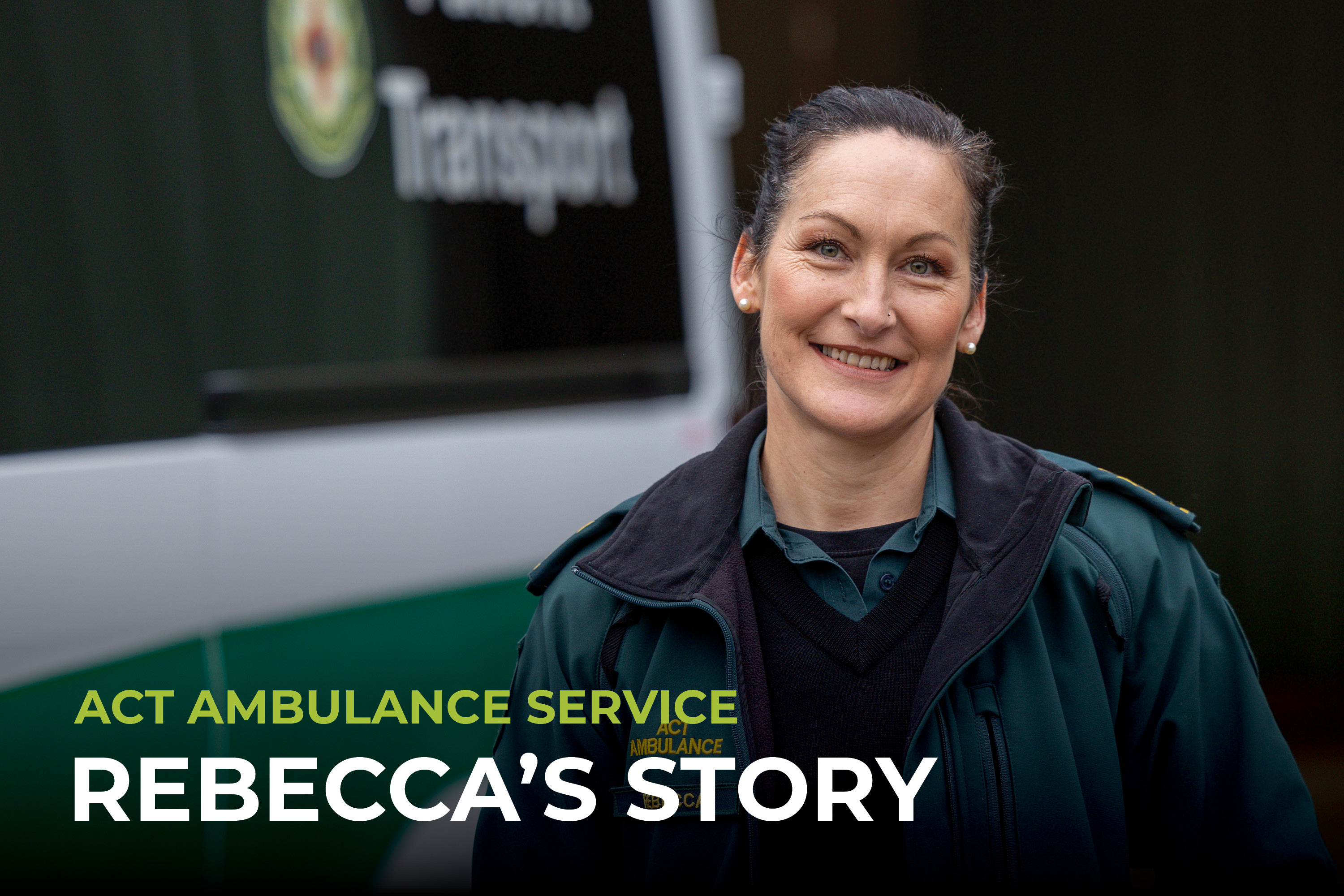 Rebecca's story is the perfect example of a covid career pivot. From working cabin crew for QantasLink to a completely different service industry role, as a Non-Emergency Patient Transport (NEPT) officer.
NEPT is an essential service as part of ACTAS, Patient Transport Officers provide non-emergency patient transport to and from healthcare facilities, clinics and private residences.
"So the job is to get your passengers or in this case patients from A to B safely – it's still my job. I just don't offer tea or coffee. However, we have been offered tea and coffee when we get to people's houses!"