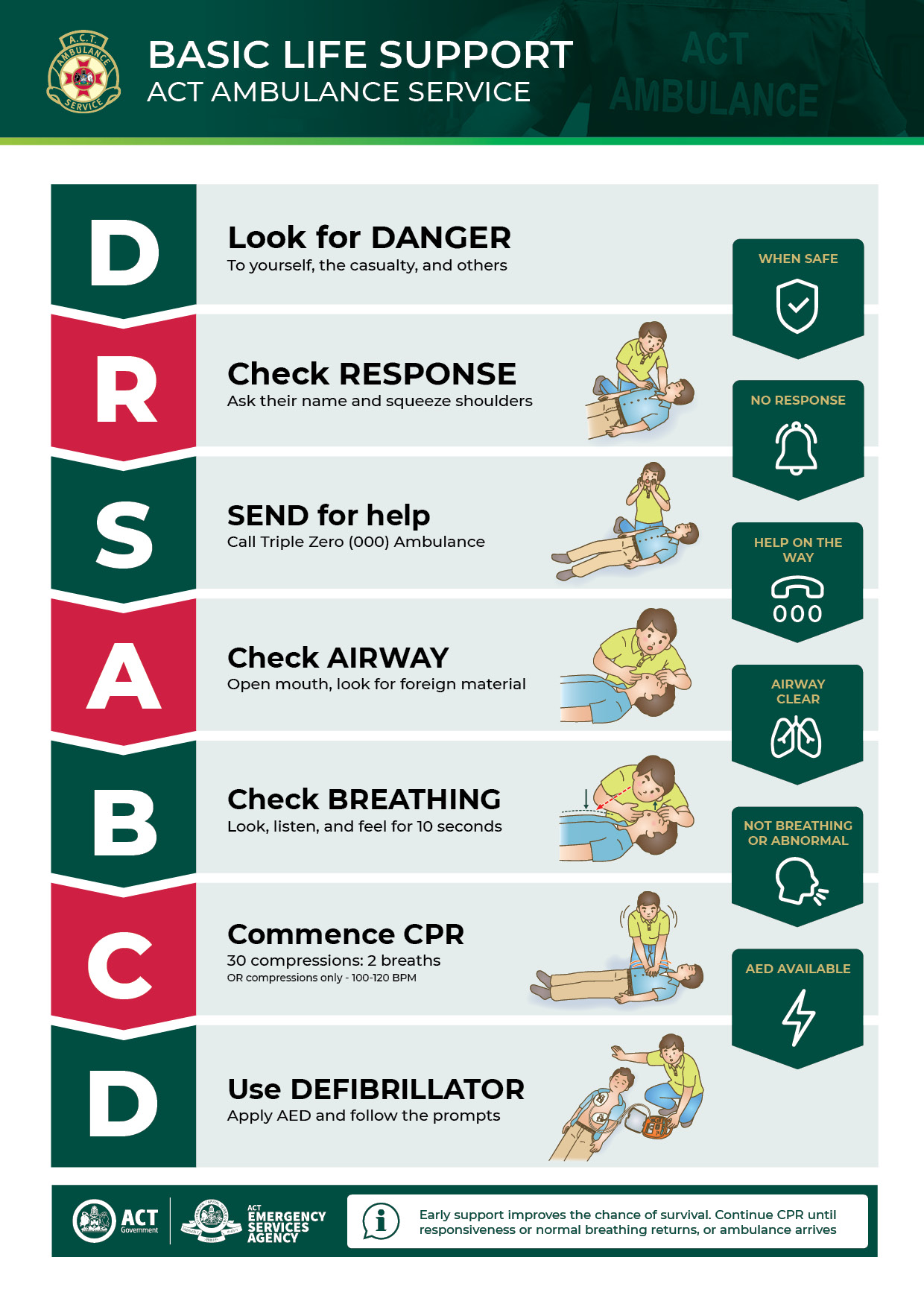 The ACT Ambulance Service encourages everyone to learn CPR or undertake a refresher course in the hope of maybe one day saving someone's life.
People who suffer a cardiac arrest have almost double the chance of survival if they are administered prompt and
effective Cardiopulmonary Resuscitation (CPR).
In the ACT, less than 40% of sudden cardiac arrest victims have CPR quickly applied.
ACT Ambulance Service statistics show the most likely location for sudden cardiac arrest in the ACT is in a private home.
Refresher and update training in CPR is vital to remain current. It is recommended that a refresher be done every year.
CPR training should be delivered by an accredited provider of first aid training.
The ACT Ambulance Service has also produced an instructional Basic Life Support Flow Chart. The chart should be kept in a prominent location in your home for easy reference.