For your family, for your friends, for your community.
People who suffer a cardiac arrest have almost double the chance of survival if they are administered Cardiopulmonary Resuscitation (CPR) promptly and effectively.
Sadly, in the ACT, less than 40% of sudden cardiac arrest victims have CPR quickly applied.
We can do better.
The ACT Ambulance Service encourages everyone to learn CPR, or complete a refresher course, in the hope of maybe one day saving someone's life.
There are no age restrictions when it comes to learning CPR.
Basic Life Support Flow Chart
The ACT Ambulance Service has also produced an instructional Basic Life Support Flow Chart. The chart should be kept in a prominent location in your home for easy reference.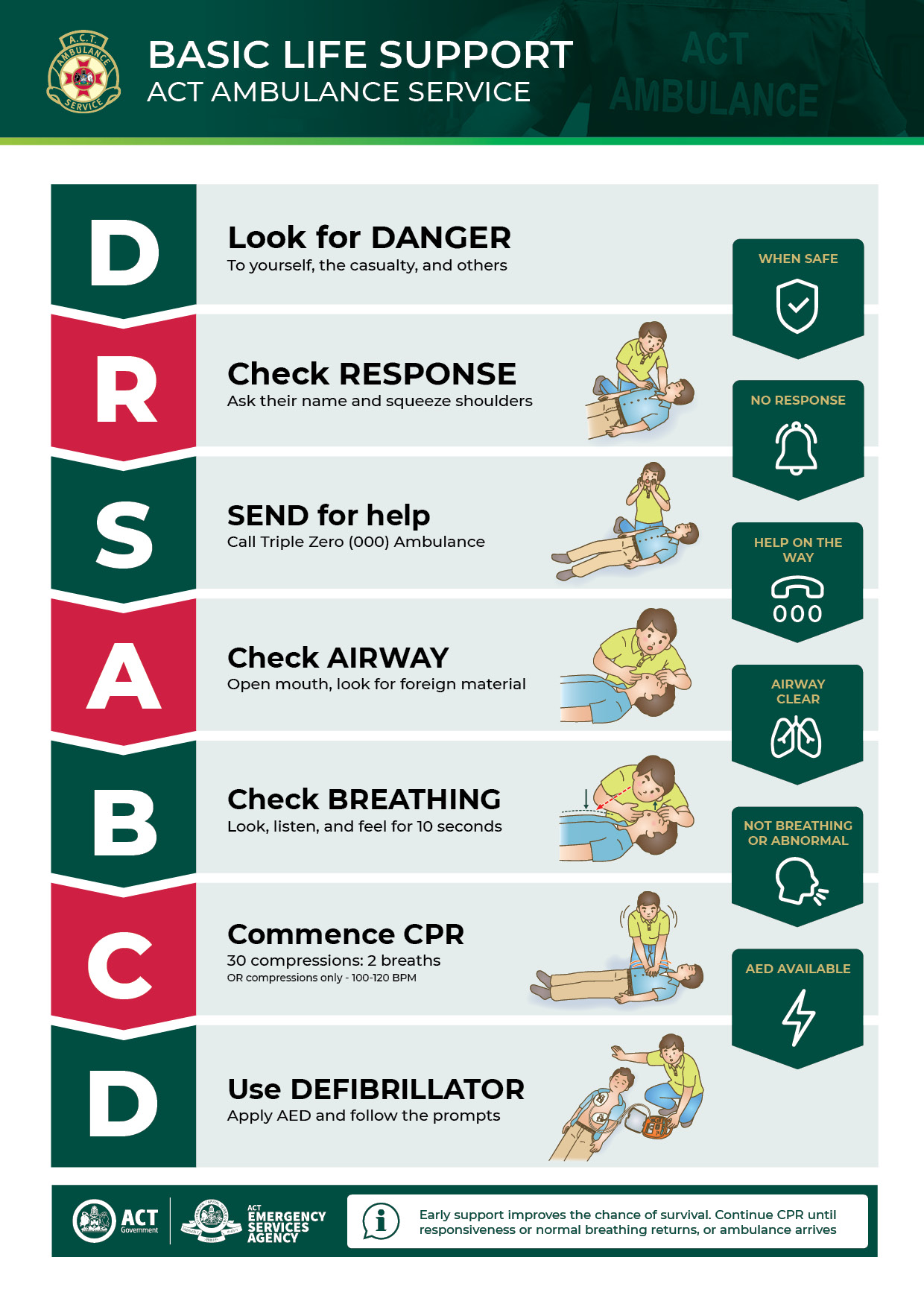 Where can I learn CPR?
CPR takes less than a day to learn, but the training must be delivered by an accredited provider of first aid courses. There are many Registered Training Organisations (RTOs) in the ACT.
The key is to look for an organisation that delivers the Unit of Competency HLTAID009 Provide Cardiopulmonary Resuscitation – that means their training has been approved at a national level.
How often must I complete a CPR refresher course?
It is recommended that CPR skills be refreshed every year, but this does not necessarily mean doing a formal course. The CPR units of competency (issued by an RTO) remain current for three years.