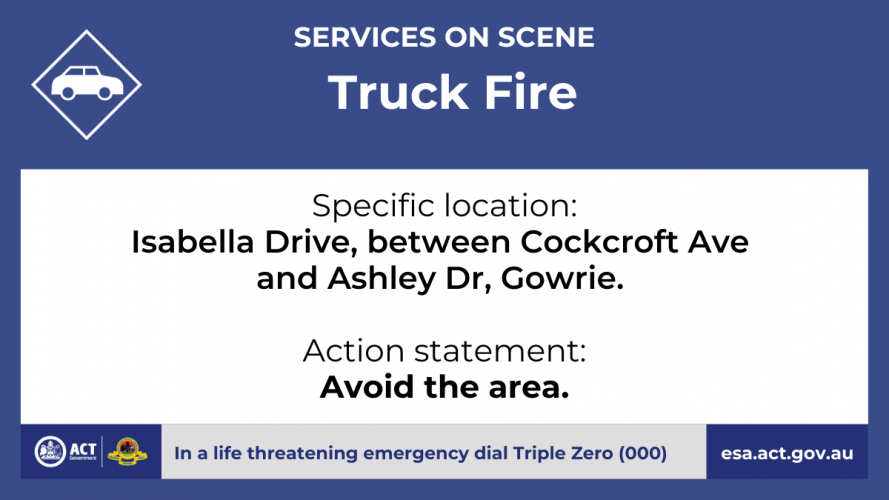 ACT Fire & Rescue are on scene at a truck fire on Isabella Drive, between Cockcroft Avenue and Ashley Drive, Gowrie.
Firefighters are working to extinguish a skip bin on the rear of the truck containing recyclable materials.
All lanes on Isabella Drive are closed for a short time until the fire is extinguished.
Motorists are advised to avoid the area until the scene has been made safe.