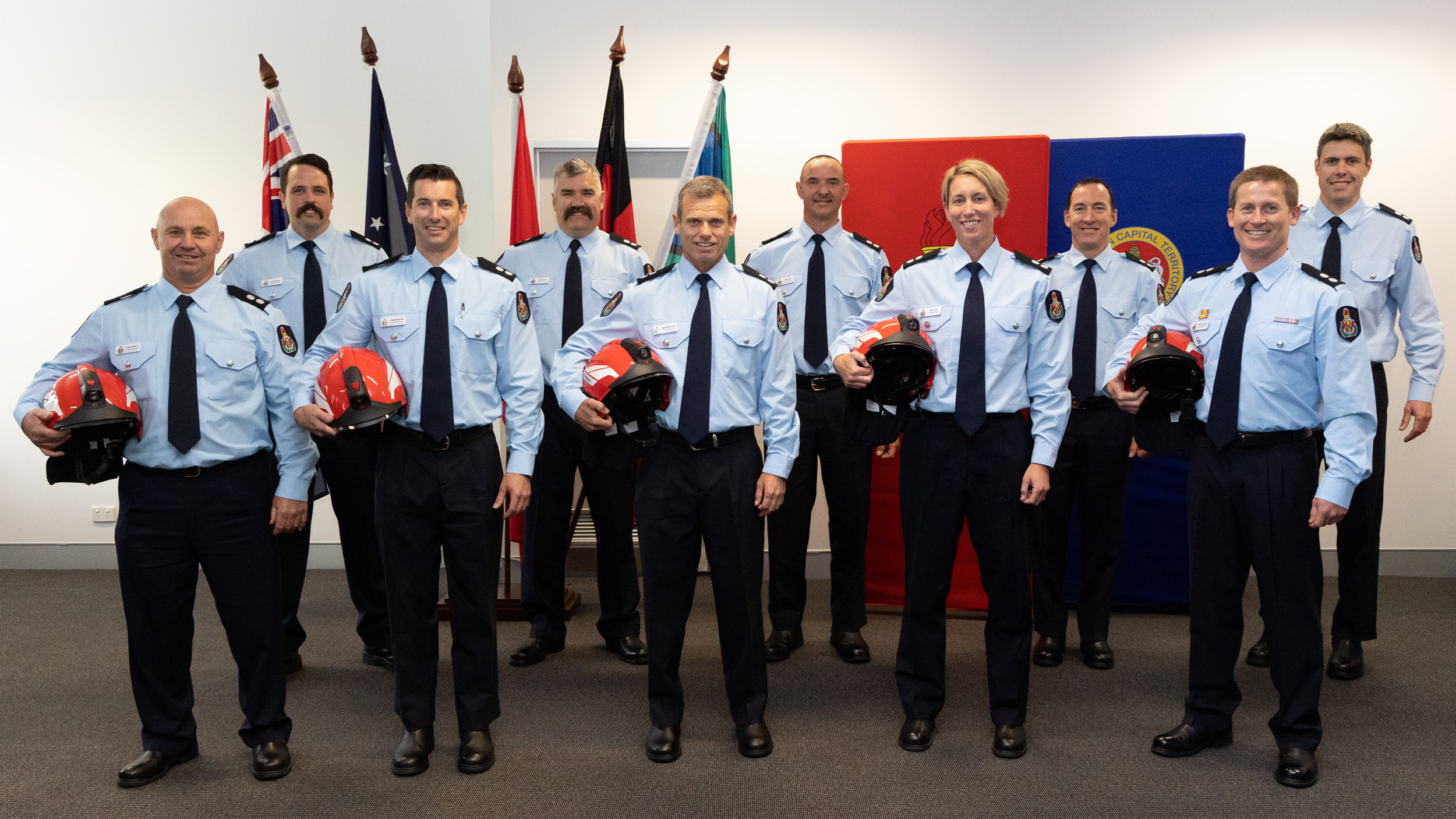 Ten ACT Fire & Rescue (ACTF&R) firefighters have been promoted to the rank of station officer after successfully completing a 16-week Station Officer Development Program.
The experienced firefighters refined their skills in leadership and preparedness, with a focus on managing ACTF&R incidents. ACT Fire & Rescue's newest station officers are:
·       Matthew Barrett
·       Matthew Buchtmann
·       Jake Cannon
·       Peter Fitzpatrick
·       Peter Ingram
·       Kate Judd
·       Jesse Matthews
·       Dale McCormack
·       Mate Peric
·       Chad Porter
Every ACT Fire & Rescue appliance has a station officer assigned to the vehicle. They're the leader of the team, and often the first on-scene. It's the station officer's job to oversee the incident and manage crews.
The recent graduates will commence in their roles in the coming weeks. Well done team!