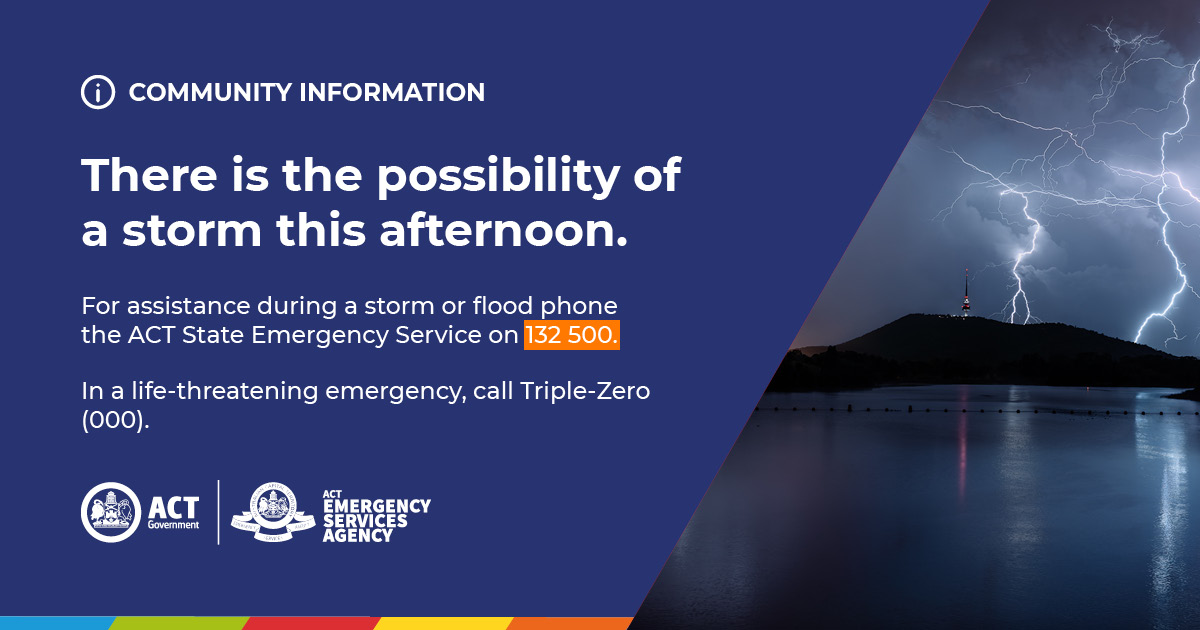 Canberra, the Bureau of Meteorology has forecast possible heavy rain and potential for flash flooding in the ACT for this afternoon.
Our 132 500 line is still operational and is the best number to call in a storm or flood related emergency. A reminder that ACT Emergency Services Triple-Zero (000) also remains functional but please only call in a life-threatening emergency.
There are steps you can take to prepare your home for a storm. The ACT State Emergency Service (ACTSES) recommends to:
- Clean your gutters of debris
- Trim overhanging trees and branches
- Complete your survival plan
- Move your car under cover or away from trees
- Secure or put away loose items that are outside.
If you plan to travel, take extra caution on the roads and drive to the conditions. If it's flooded, forget it.
Don't walk, ride or play in flood waters.
The weather situation can change rapidly, check http://www.bom.gov.au/act/ for weather updates and warnings.