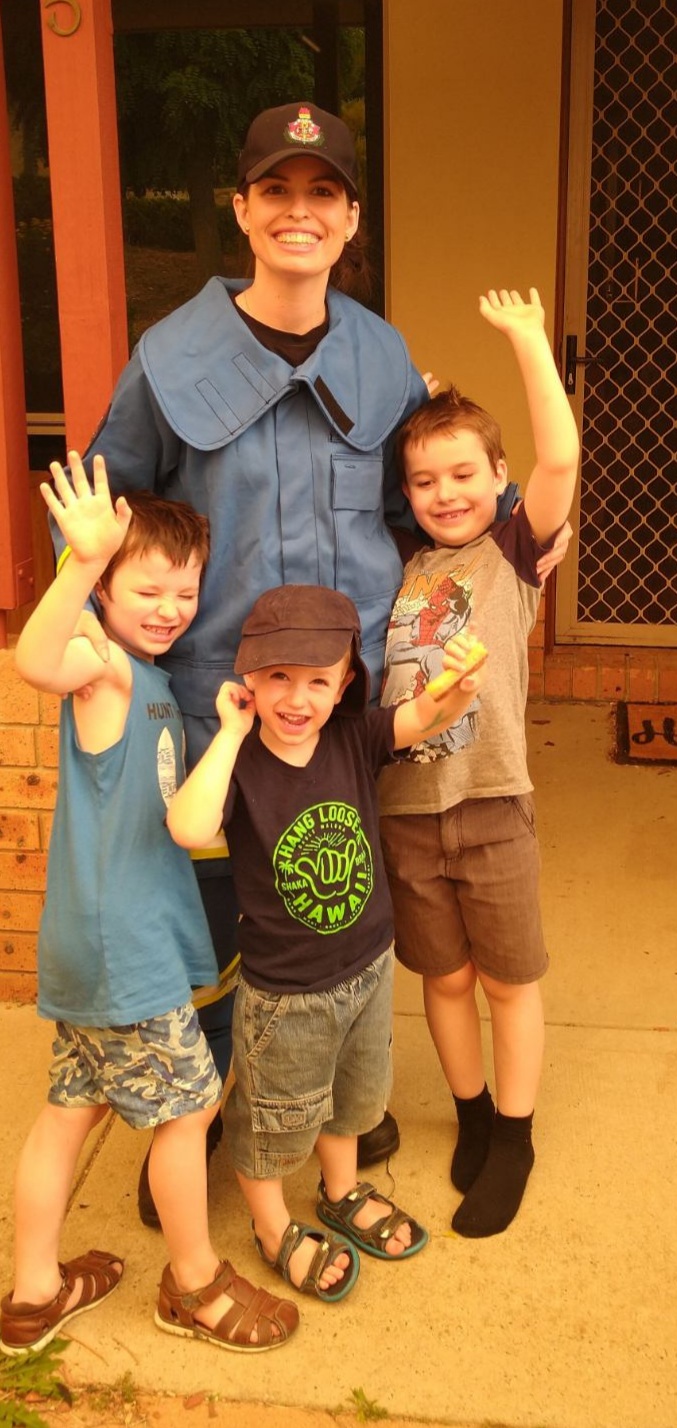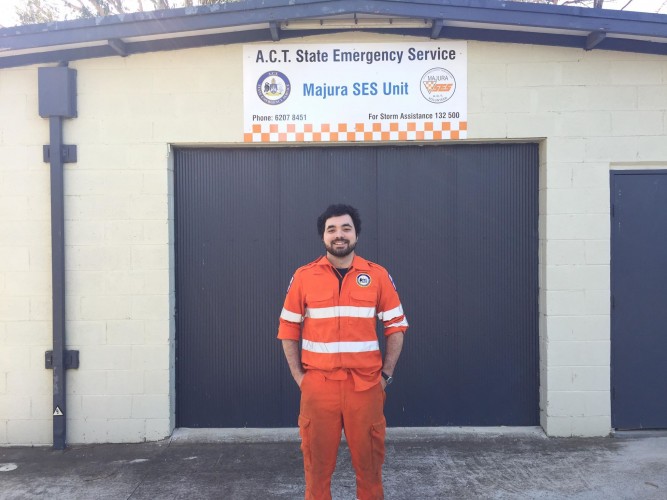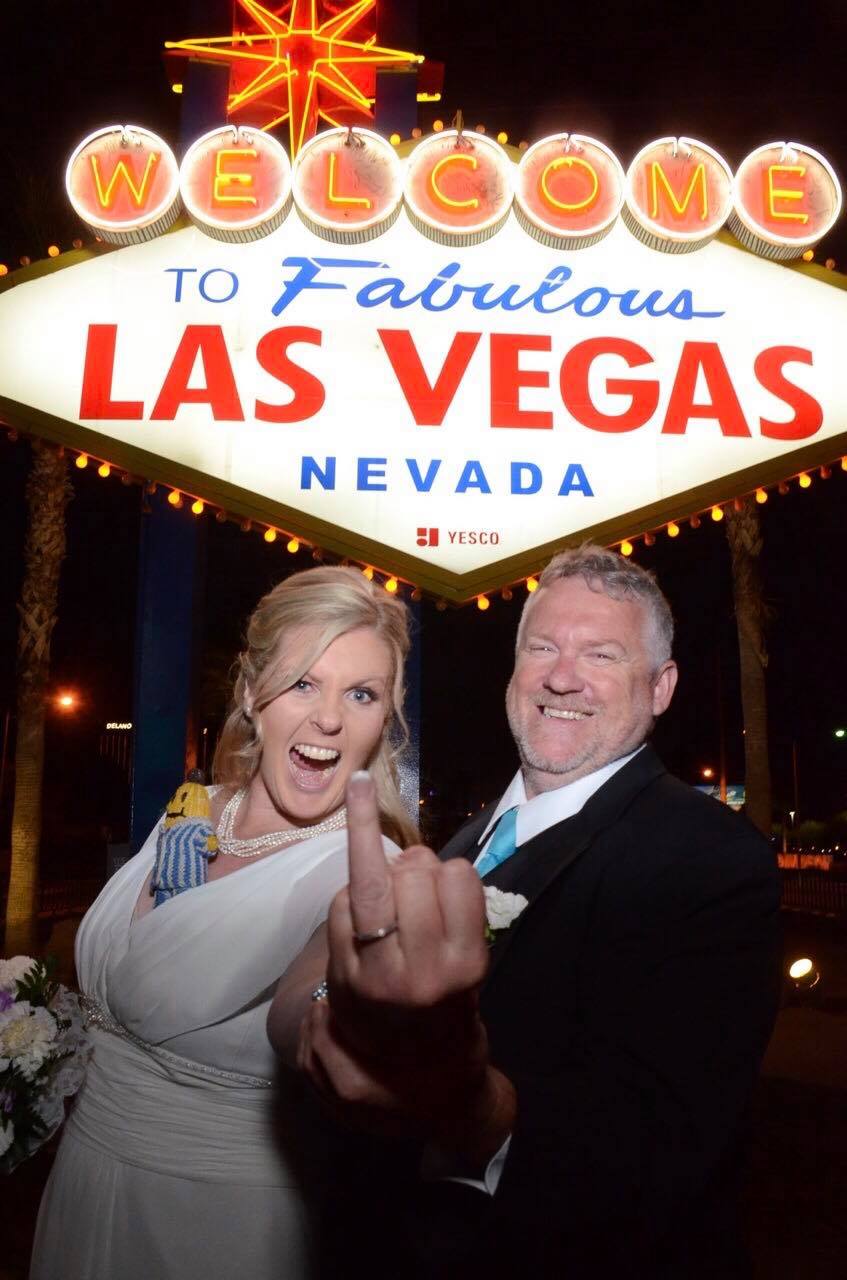 Last week we celebrated National Volunteer Week by sharing some stories of our wonderful vollies who donate their time to helping the community. If you missed them, here they are!
Michelle - ACTSES
Michelle joined ACTSES in 2013 and hasn't looked back since… particularly because she met her husband in the service during her first year!
Volunteering for the SES is something Michelle is extremely proud of, and she feels privileged to have helped the community over the years by searching for missing people and helping to tarp roofs from storm or tree damage.
She loves the rush she gets when she puts on her orange overalls and heads out to help the public.
Michelle also enjoys being in the same unit as her husband Mal, as it means they can share experiences, support each other, and often travel to training and call outs together. How romantic! 
Thank you to Michelle, Mal and all our amazing volunteers!
Cameron - ACTRFS
It's a family affair for ACT Rural Fire Service volunteer firefighter Cameron.
After his dad joined in 2000, his mum in 2003 and brother in 2009 – it was a natural progression for Cam to see what all the fuss was about! Since his start in 2011, the service has gained Cam's sister and partner too!
The recent bushfire season saw Cam work on the Orroral Valley Fire and protect the Canberra community.
Although he'll never forget the season that was, one of Cam's favourite things about being part of ACTRFS is the chance to go on deployment and visit new places…and of course, the banter!
Thanks for everything, Cam (and fam!)
Len - ACTSES
After a catastrophic tsunami struck Len's hometown in Japan back in 2011, he's had an interest in understanding how communities respond to emergencies across the globe.
Because of his experiences, he joined the ACT State Emergency Service to learn more about disaster and emergency management, and where he can, use his knowledge to give back to the community.
Len has been a volunteer with the ACTSES for just over two years now, and finds the work rewarding in many aspects, including culturally.
He says many cultures in the world, including his own, have developed their own good practices to prepare for disasters and emergencies through saving, and tragically losing, hundreds of thousands of lives. Volunteering helps him emphasise the importance of cultural diversity within our society.
Thanks, Len! You're a legend!
Cate - ACTF&R CFUs
Meet Cate, a volunteer with ACT Fire & Rescue's Community Fire Units (CFUs).
With a desire to learn how to best prepare her property and family for fire season she joined her local unit in September last year.
Her favourite part about being part of the CFUs (other than the cool uniform) is being able to meet and give back to people in her neighbourhood. During the fire season, her Unit regularly conducts training drills and maintenance – a good excuse to chat with locals and share tips on how to prepare their homes!
Ruben, Levi and Noah – your mum is a local hero!