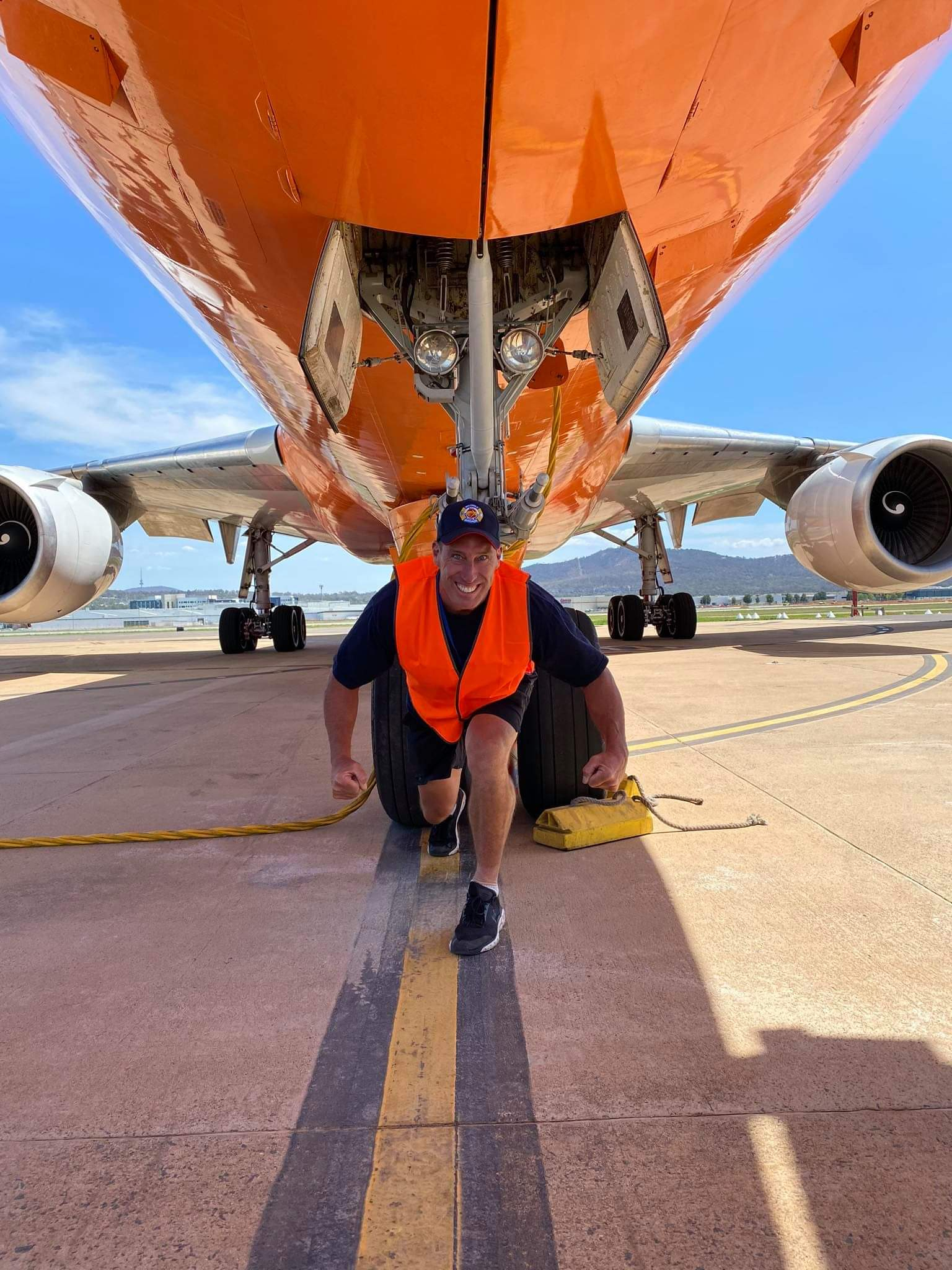 How and why did you first get involved in the RFS?
I am a 4th generation fire fighter, starting with my great grandfather whom was the captain of the Condobolin NSW brigade.  When my basketball career came to a abrupt end after I suffered a terrible knee injury, my brother-in laws introduced me into the service. This year is the 15th year with the service.
What has been the highlight of your time with the service?
I really enjoy being part of a incredible bunch of people. Not only do I get to work on fire grounds with them but we also catch up socially. We have competed in many obstacle courses including Tough Mudder and Spartan races. I have also made many friends from all over Australia while on deployments.
Do have any hobbies or collect anything?
I have a love of fitness. You will find me at the gym mornings and afternoons working in the weights section. I also enjoy going out to my parents farm to camp with the family and ride the motorbikes.
Do you have any hidden skills or talents?
A hidden talent and honestly it's something I'm building myself up to is to pull a Fire Truck. Before Covid-19 I had pulled our Toyota Prado through a parking lot.
If you could interview anyone living or dead who would it be?
Someone I would love to have a chin wag with would be Kobe Bryant. I starting playing basketball at 10 years old, and now at 16 my youngest Harry has decided to play.
What's the strangest thing you have eaten?
I grew up in the centre of NSW in a town called Condobolin. While at school one of units was Aboriginal Studies. One day we talked with the Elders and feasted on Goanna and Snake, it was actually pretty good a similar taste to chicken.
When you were little what did you want to be when you grew up?
When I was younger I wanted to grow up to be either a Police Officer, in the Army or a Fire Fighter (one out of three isn't too bad).
Tell us your best dad joke!
Dad Joke - What is Forrest Gumps password? 1Forrest1