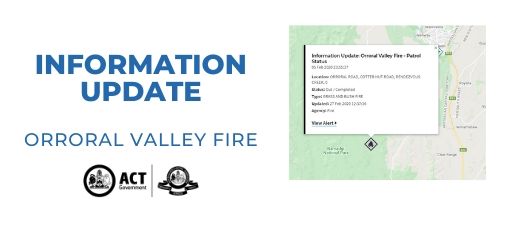 The Orroral Valley Fire has been declared as 'out'. This means there is no fire in the landscape.
Yesterday, the Special Intelligence Gathering (SIG) helicopter, Firebird100, conducted aerial surveillance of the fire ground and found no active fire.
Smoke has not been sighted from the area in more than 72 hours.
After what has been almost 40 days of constant operations for the ACT Emergency Services Agency, this is fantastic news.