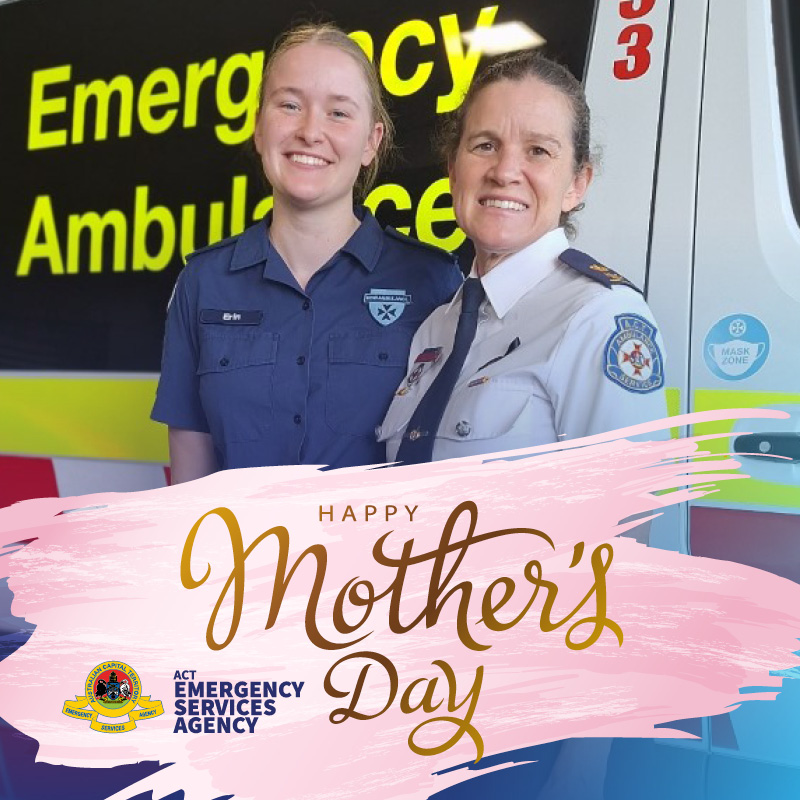 "I always liked to brag to my friends that my mum had a really cool job and it helped that she was so passionate about it," says Erin.

"It makes it very easy to be inspired by her, to want to do it as well."

Erin's mother Jo has worked as a paramedic since 1994, deciding on it as a career after volunteering for the Voluntary Rescue Association.

She says she couldn't be prouder of her daughter choosing to follow in her footsteps.

"I can't think of a better job for someone to do," says Jo.

"I really hope it gives her the same reward that it's given me, because after 29 years I'm not sick of it."

"The people that you meet in the job and the people that you get to help as patients, it's just a privilege."

Erin is currently a paramedic trainee with NSW Ambulance, but she is open to the idea of moving into the ACT Ambulance Service at some point, if only for the opportunity to work a shift with her mum.

"I'm very happy where I am now but, if the opportunity presents itself in the future, it would be amazing to work a shift as mother and daughter," says Erin. 

Jo tentatively agrees, but thinks working one shift together might be enough.

"She currently works in New South Wales, but we still get to spend a lot of time together," says Jo.

"In fact, I've booked her in this Sunday to cook me Mother's Day dinner!"


Erin was inspired to become a paramedic from an early age – she remembers how impressed her school friends were at her mother's choice of career.