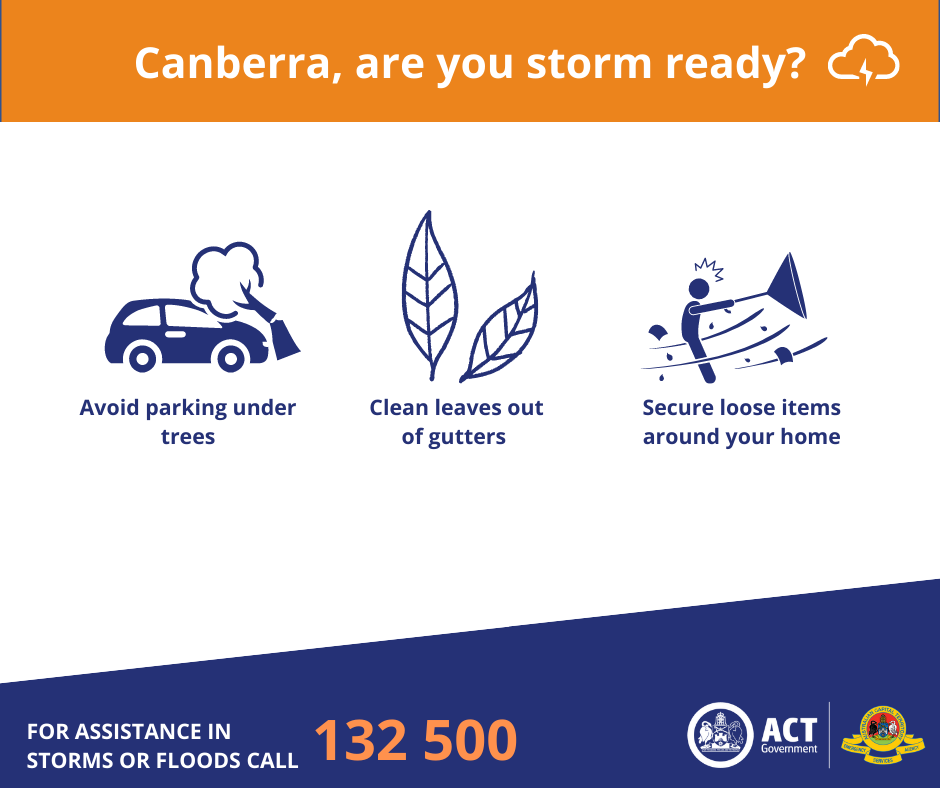 ESA is urging Canberrans to get prepared today, especially if you still have damage from the hail storm:> If safe to do so, check any temporary roof repairs to ensure they are still secure> Book in for permanent repairs with your insurance company or tradesman if you haven't already> Clean your gutters and secure loose items around your home> Make sure cars aren't parked under trees and;
> Remember, if its flooded forget it!For more information and tips to #BeStormReady visit https://esa.act.gov.au/cbr-be-emergency-ready/stormsIf you need help during storms or flood call 132 500. In a life-threatening emergency call Emergency Triple Zero (000).


The Bureau of Meteorology is predicting heavy rainfall and thunderstorms for Canberra on the weekend and into next week.