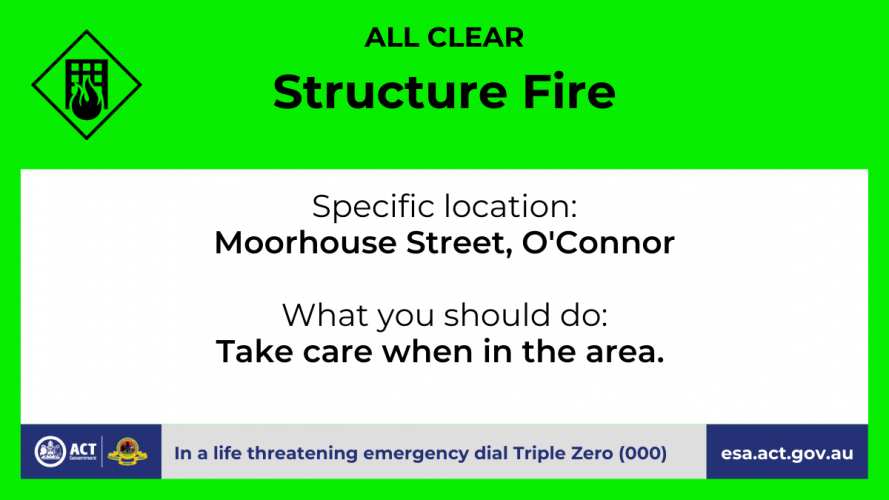 ACT Fire & Rescue has completed firefighting operations at Moorhouse St, O'Connor.
The fire has now been extinguished and the scene has been handed over to ACT Policing for investigation.
There has been no reports of any injuries. All roads in the area have now re-opened. 
Residents in unaffected units have been cleared to return to their properties.
The building has susstained significant damage.