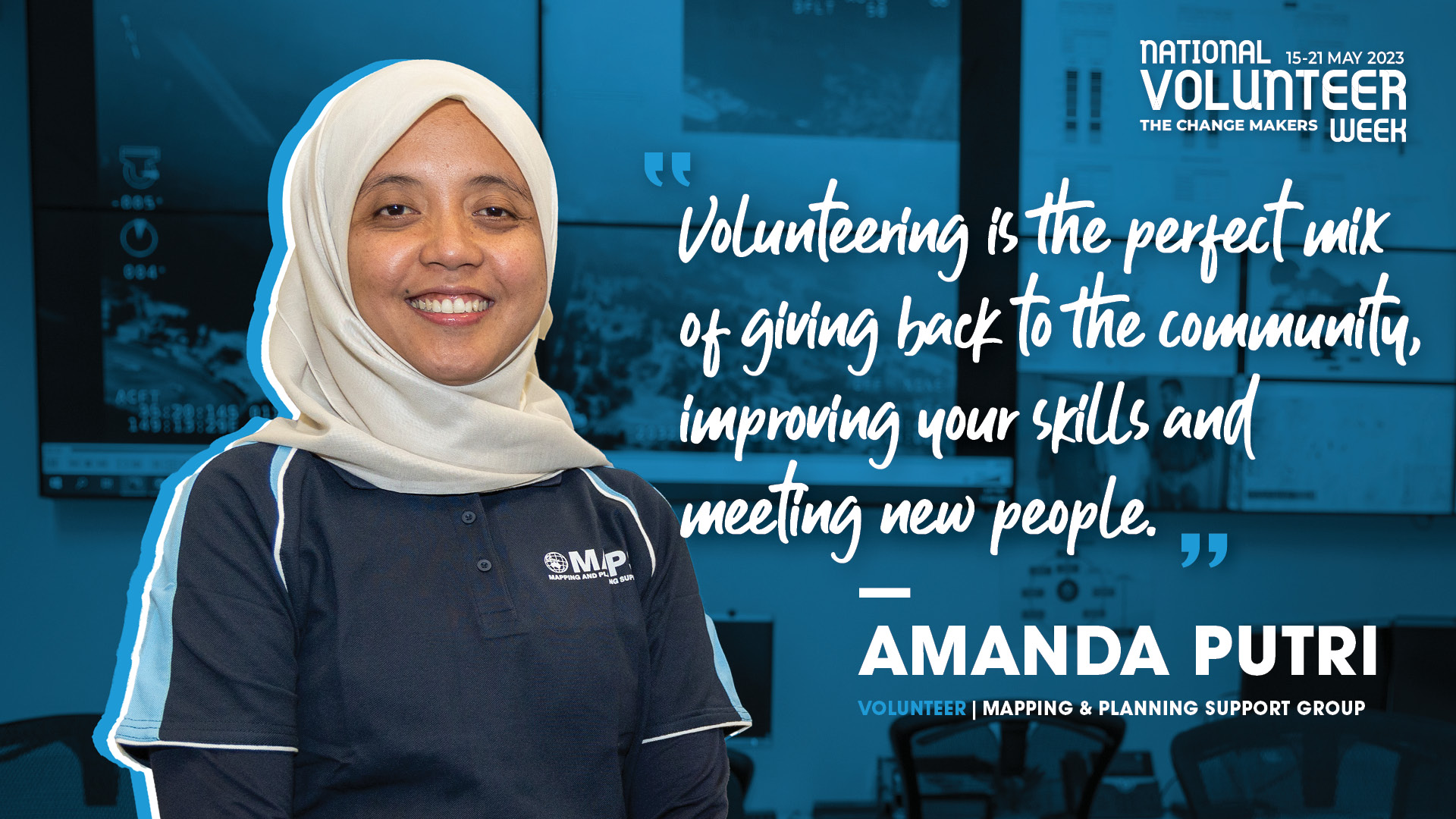 After her time working with ACT Emergency Services Agency's (ESA) Geospatial Intelligence team came to an end she assumed that this would be her last connection with the ESA. That was until she was offered to stay on as a MAPS volunteer. Having gained the necessary skills and qualities on the job, Amanda was the perfect fit. 

Having met many of the MAPS volunteers in the past, Amanda was excited to be part of a community which she had always found very interesting. Amanda had also been using Geographic Information Systems (GIS) and been practicing mapping for 10 years and did not want her skills to go to waste. 

Amanda first got her mapping skills from her studies in oceanography. Studying oceanography often leads to careers in fields such as biology or marine science but for Amanda she found the mapping component the most interesting aspect of it all. When she first saw mapping used for emergency management she found it impressive and delved further into the possibility of this being a career.  
In Amanda's words, "Volunteering with MAPS gives me that opportunity to learn more about mapping in the context of emergency response, it's something new for me but an area I really enjoy learning about." 

As a MAPS volunteer Amanda and the team complete a series of tasks with no two days ever being the same. They use GIS and spatial technology to assist with emergencies such as search and rescues, grass and bushfires. They provide invaluable information on the location; the asset protection zones and the topography assisting our front line emergency crews with vehicle access to best respond or providing situational awareness to Incident Management Teams. 

One of the emergencies that Amanda has worked on as a MAPS volunteer was a search for a missing person. Working closely with the ACT State Emergency Service (ACTSES) members and Australian Federal Police (AFP). The work entails providing the teams with an initial map of the search area followed by updated prediction maps based on GPS information. These maps allow on the ground crews to work efficiently and effectively knowing what areas have been covered and where to search next. This assistance is invaluable during a search and rescue aiding in the overall time spent searching and assisting our community.  

However, one of Amanda's favourite things about being a MAPS volunteer is the people. Being from Indonesia she finds it great to use MAPS to build new connections within the community with people that have a common interest to her. 

When it comes to balancing her professional and personal life with being a volunteer Amanda admits that at times this can be hard, particularly having young children. However, she is lucky she has a supportive family who makes it easier for her when she does have to volunteer.  

Amanda encourages others in the community who work in the fields of GIS and mapping to consider being a MAPS volunteer.  

"It's a great chance for you to give back to the community. You get to meet people with the same skills and passions as yourself and get the opportunity to learn from each other. It's the perfect mix of giving back to the community, improving your skills and meeting new people." - says Amanda. 

Amanda is one of 50 volunteers with MAPS and although only new to the team, is already a valued member. 

On behalf of the ESA and the MAPS community we would like to thank Amanda for her continued support and dedication to the ESA and the Canberra community as a MAPS volunteer.


Amanda's volunteer journey with MAPS began a little bit differently to most volunteer journeys and was not something she had planned for herself.