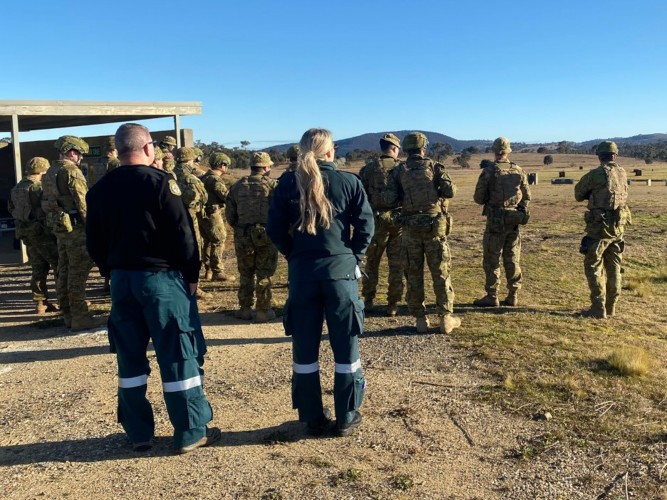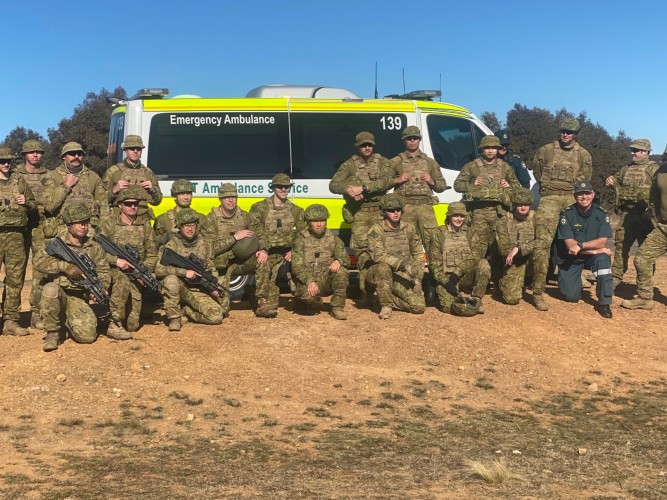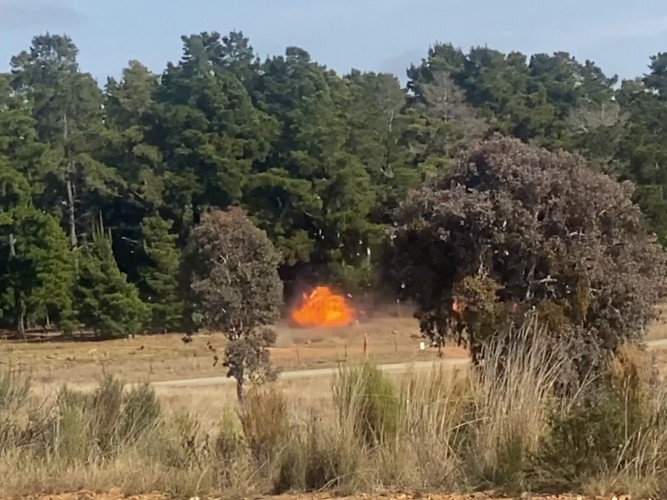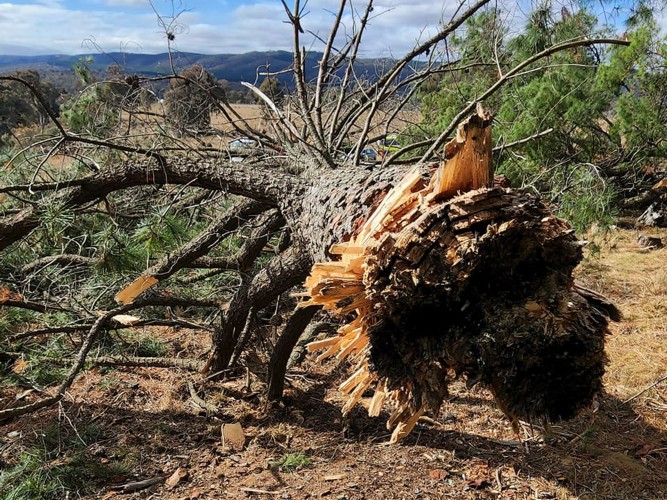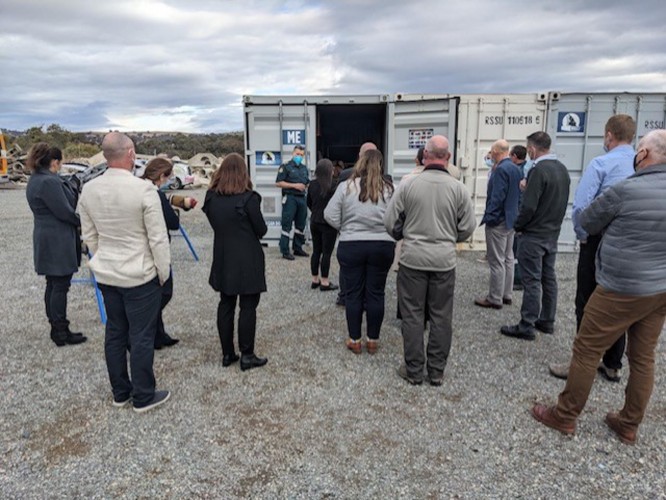 Members from the ACT Emergency Services Agency have been working closely with Defence Australia on a series of collaborative exercises designed to establish ongoing relationships by promoting interoperability and knowledge sharing.

At the Majura Training Area, paramedics from the ACT Ambulance Service provided medical support to ADF members training in the use of grenade launchers, rocket launchers, and claymores. ACTAS paramedics were able to integrate with ADF medical resources and better understand the risks of injury from explosives.

Tree fellers from the ACT Rural Fire Service observed an exercise where ADF members demonstrated using explosives to fell potentially dangerous trees compromised by rot, fire, or weather impact. Both organisations were able to share knowledge on different ways to approach what can be a challenging and dangerous objective.

Members of the 2nd Health Battalion recently met with representatives at the ACT Emergency Services Agency Training Center in Hume to tour the facilities and discuss future training opportunities. The day was an opportunity for both organisations to share knowledge on the ways they keep their communities safe.

In the lead-up to the high-risk weather season, we're continuing to work with Defence Australia and other partner agencies to strengthen ongoing relationships and develop collaborative training opportunities.