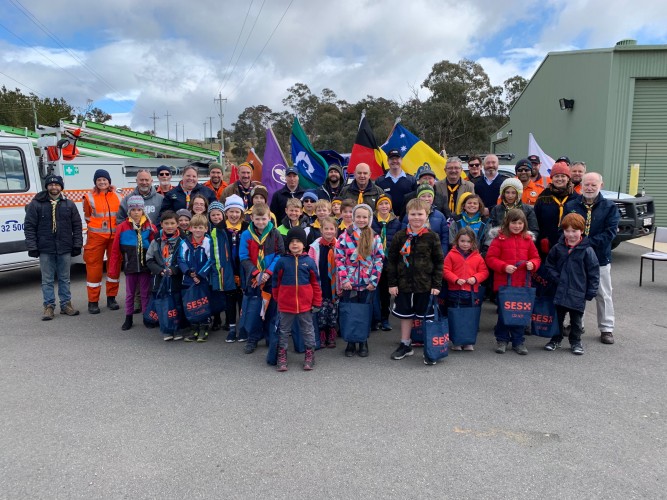 ACT State Emergency Service (ACTSES) has teamed up with Scouts ACT to produce the first ACTSES Scout Badge on the east coast of Australia. The badge was launched over the weekend.
This initiative was developed to encourage children to learn valuable, real-world skills to keep them safe during an emergency.
To earn this achievement badge, Scouts need to show they have developed an understanding of the ACTSES and their role in protecting the community.
Scouts will also complete activities designed to help them during an emergency including first aid, navigation skills, knots, leadership and working in a team.
The first of the achievement badges will be earned by Joeys (5-8 years old) and Cubs (8-12 years old) with hoped the badge will be rolled out to Scouts of all ages in Canberra.
The ACTSES and Scouts ACT partnership will continue to build connections with younger Canberrans and give them an opportunity to use their learned skills to contribute to a more resilient community.
Congratulations to the first Scouts ACT Joeys and Cubs on this achievement and for successfully earning their ACTSES Scout Badge.