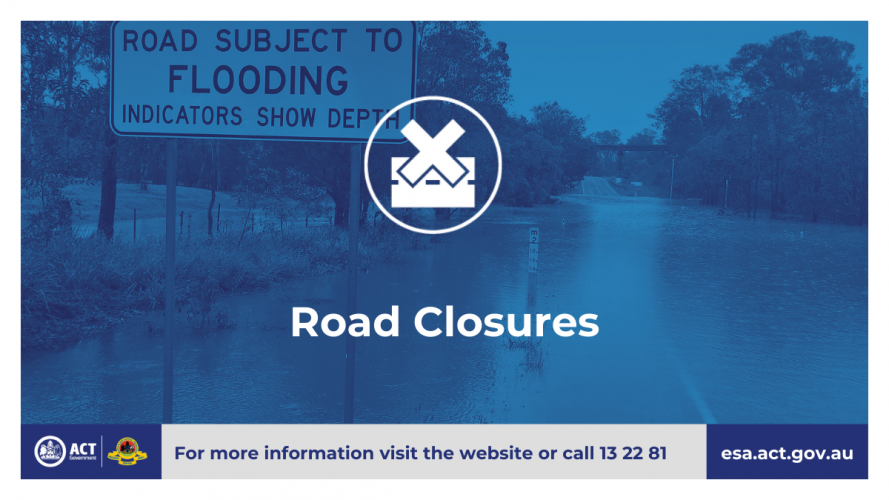 There are several roads now closed due to low-level flooding in the ACT reigon.
The temporary Naas Road Bridge (over Gudgenby River), on Naas Road has been flooded with water. This will impact residents in the Naas Valley area. The ACT Emergency Services Agency (ACTESA) is liaising with known residents in these areas to check on their welfare.
People in the Naas Valley area who have been impacted by road closures are encouraged to contact the ACT State Emergency Service on 132 500 if they require any assistance.
Low-level road crossings currently closed include:
the Temporary Naas Road Bridge (over Gudgenby River)
Uriarra Crossing
Coppins Crossing
Angle Crossing
Point Hut Crossing
Oaks Estate Crossing
Sunshine Crossing
Paddys River Road
Dudley Street has also been closed in both directions between Novar Street/Kent Street and Cotter Road in Yarralumla. This closure is expected to be in place for the next 24-48 hours.
You can stay up-to-date on road closures through the City Services website https://www.cityservices.act.gov.au/roads-and-paths/act_public_road_closures