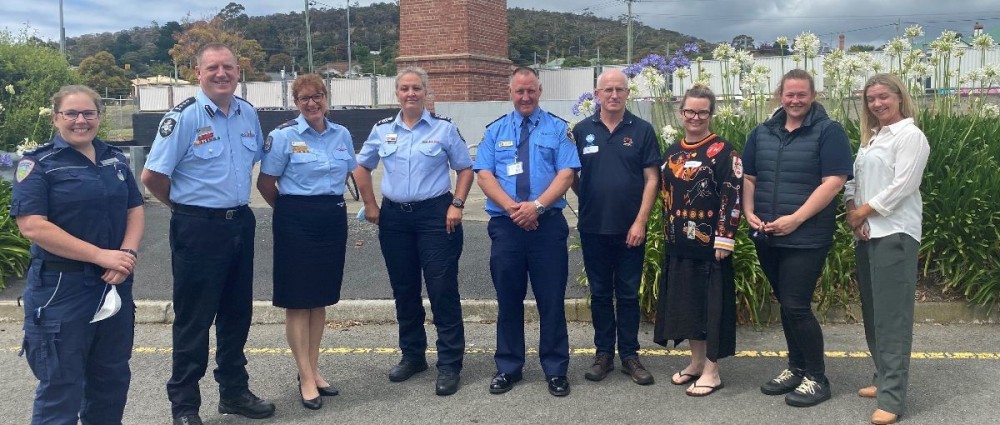 A delegation from our amazing Police, Ambulance and Clinical Early Response (PACER) crew have recently completed a trip to Tasmania where they assisted in the development and training of Tasmania's first PACER cohort.
The PACER program has become an integral part of our emergency frontline response. The group of experts support Canberrans with a holistic approach to mental health care in the community.
The Tassie combined crew has based their newly developed Tasmanian PACER on the ACT PACER model and have had ongoing guidance and support from the ACT PACER crew for the last 18 months while they have prepared for this launch.
The Tasmanian PACER crew began their operations at the end of January.
ACTAS PACER Co-ordinator, Megan Davis, and the ACT PACER delegation led two days of presentations and meetings that allowed them to pass on their breadth of knowledge to the Tasmanian PACER trainees, as well as provide operational guidance to the management team.
Megan Davis said the experience was so greatly beneficial for everyone involved.
"The team and I felt so humbled and honoured to be invited to Tasmania. Being able to share our knowledge and experience with ACT PACER for the development of Tasmania's PACER team is a really incredible and rewarding experience" – Megan Davis
"This has also been an amazing opportunity for us to reflect on the development of PACER and to see how far we've come since its launch in December 2019. I'm really proud to see how much we've grown and that we are now able to play a role in the implementation of this system in another state" – Megan Davis
"I really look forward to seeing the benefits of this model to the Tasmania community and know they will be able to provide valuable insights to our ACT team. We've loved working with them and look forward to continuing our collaborative friendship" – Megan Davis
A huge congratulations to the ACTAS team involved and the wider PACER crew for all their hard work and success with this project.