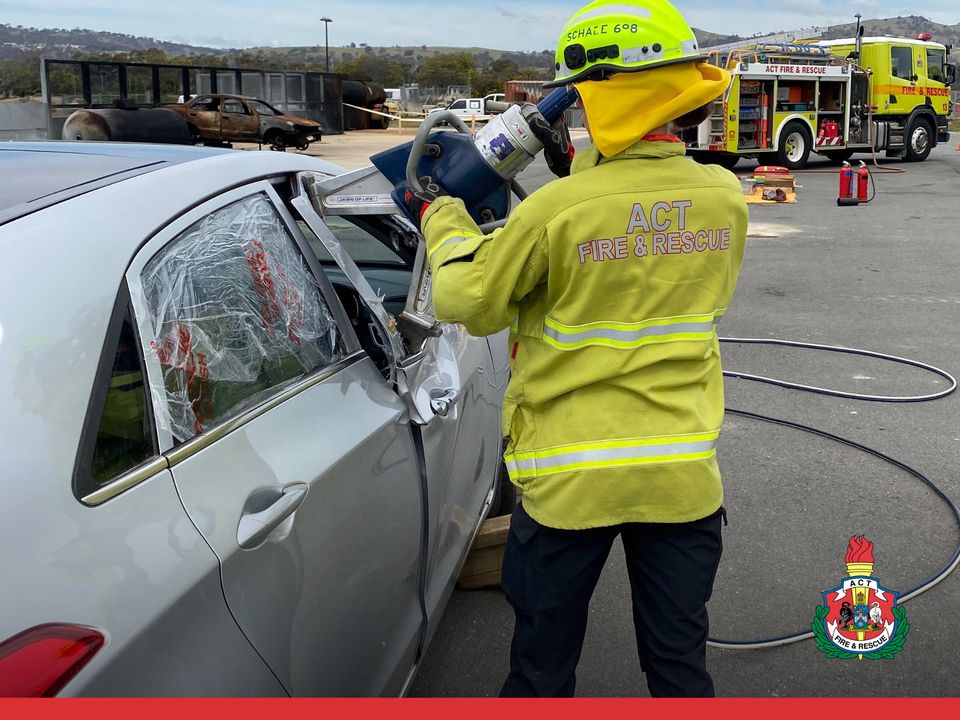 As new technology emerges and advanced occupant protection safety systems become more and more prevalent on our roads, emergency first responders are faced with the challenges of the ultra-high tensile steel body components present in the newer generation of vehicles. 
Hyundai Motor Company have kindly donated a newer model car to help ensure emergency first responders are up-to-date with the latest vehicle safety features and structural technology.
Scott Nargar, a spokesperson for Hyundai says nothing beats training on the latest generation of automotive technology.
"This is the first of many donations for ACT Fire & Rescue training. Over the last 10 years Hyundai Motor Company Australia has donated vehicles across Australia for Fire & Rescue training, medical research and for automotive mechanical training through TAFE colleges and trade training schools."
This week a team from ACT Fire & Rescue had the opportunity to test their skills and equipment on a newer vehicle. ACT Fire & Rescue Commander Mick Burns said that this is a great opportunity for Fire & Rescue crews.
"These exercises are very important for our personnel to get the tools to work on new car technology. This car, which has been donated to us by Hyundai, is only three years old, so it has a lot of the latest safety features built-in and gives our crews good exposure to new safety technology. One of the big differences is the strength of the metal; the safety cells are a lot stronger so the crew identify that and work out how to use the tools to cut the car."
ACT Fire & Rescue are grateful for this donation from Hyundai. Having the opportunity to enhance their skills in protecting the community has been invaluable. 
"This is absolutely fantastic. Hyundai have come on board and been really supportive with our rescue courses." Commander Burns said.