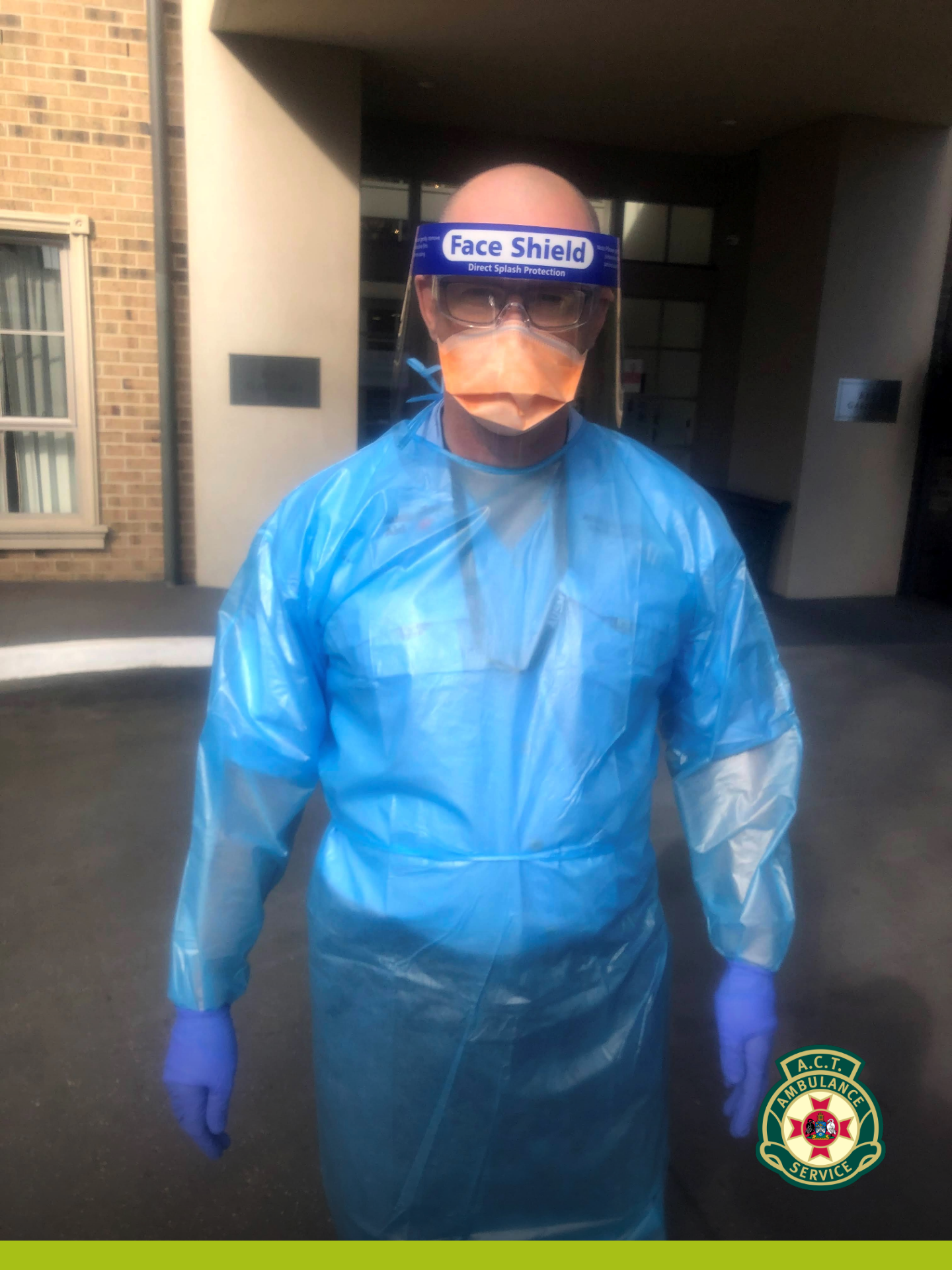 Simon, an Intensive Care Paramedic with ACT Ambulance Service (ACTAS), successfully completed an Australian Medical Assistance Teams (AUSMAT) training course back in 2018. The week-long course teaches participants what is required to supply medical support when the health system needs help during a disaster.
Little did he know, in just a matter of time those skills would be invaluable.
Simon has recently returned from an AUSMAT deployment in Victoria to assist with the COVID-19 situation in aged care facilities. He was also deployed to Darwin in February as part of the AUSMAT team looking after passengers who returned from the Diamond Princess, which unfortunately saw the first COVID related death in Australia.
"Our job was to identify the people on the ship that were able to be brought back to Australia and then manage their quarantine facility alongside the AFP, ADF and Border Force. During the quarantine period, we had to monitor the physical and psychological health of all the people that were with us. We also had to make sure everyone was fed and entertained during the 14 days of quarantine," he said.
"I was fortunate to take part in this as it enabled me to bring back knowledge about COVID-19 that was able to be used to help prepare ACTAS for our response to the COVID outbreak once it got to Canberra."
During his most recent deployment to Melbourne, Simon was part of a team who visited aged care facilities. He assessed existing procedures and boosted the infection prevention and control measures.
Simon described his time in Victoria as "eye opening".
"The streets of Melbourne were so quiet. Looking out of my hotel room in the CBD after 8pm and not seeing a car on the road was very strange. The staff at the aged care facilities were working as hard as they could in very trying circumstances. The emotion in their eyes, which was all you could see because of the masks, was very raw, and many people were exhausted. It makes you realise how lucky we are here in Canberra." 
…But, he would do it all over again.
 "I would do it again in a heartbeat, but hopefully won't need to. I am also looking forward to getting back to work here. As a paramedic, you rely on your work colleagues for support as well as keeping you grounded. Some of my best friends work at ACTAS, and it will be useful to see them again."
A massive thank you to Simon for the mammoth effort you have put in for our country. We hope quarantine is treating you well!