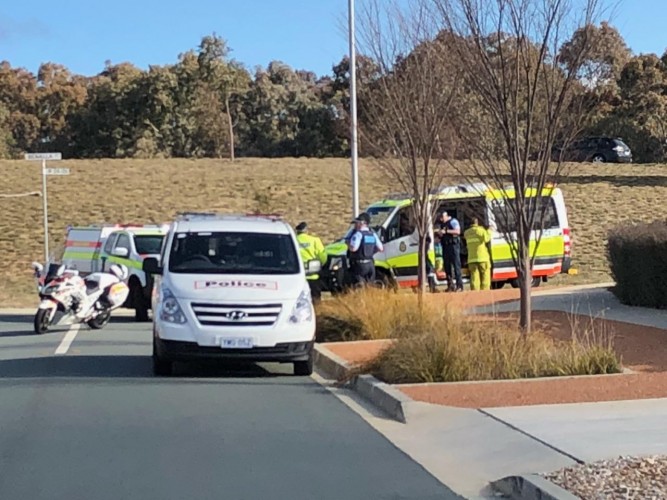 Firefighters have extinguished the house fire in Crace. The single-storey home has suffered considerable damage and partial collapse.
Intensive Care Paramedics assessed and treated one female and one minor on scene. Both patients were transferred to Calvary Hospital in a stable condition.
Firefighters will remain on scene while they conduct atmospheric monitoring and air ventilation operations to ensure the area is safe.
The initial investigations suggest that the cause of the fire was clothing left near a heater. Further investigation will be undertaken.
ACT Fire & Rescue urge the community to keep heaters well clear of items that might burn. A minimum of one metre clearance from clothes, bedding furniture, curtains and other combustibles is required to make your home safe.