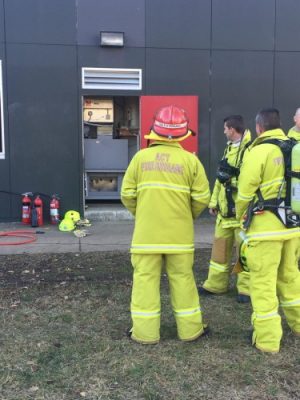 ACT Fire & Rescue extinguished a small fire at Dickson College at approximately 3:45pm this afternoon.
Firefighters arrived on scene to find dark smoke coming from the heating system in the plant room. All occupants had already self-evacuated from the college.
Firefighters will remain on scene while they conduct atmospheric monitoring and air ventilation operations to ensure the area is safe.
No injuries have been reported.