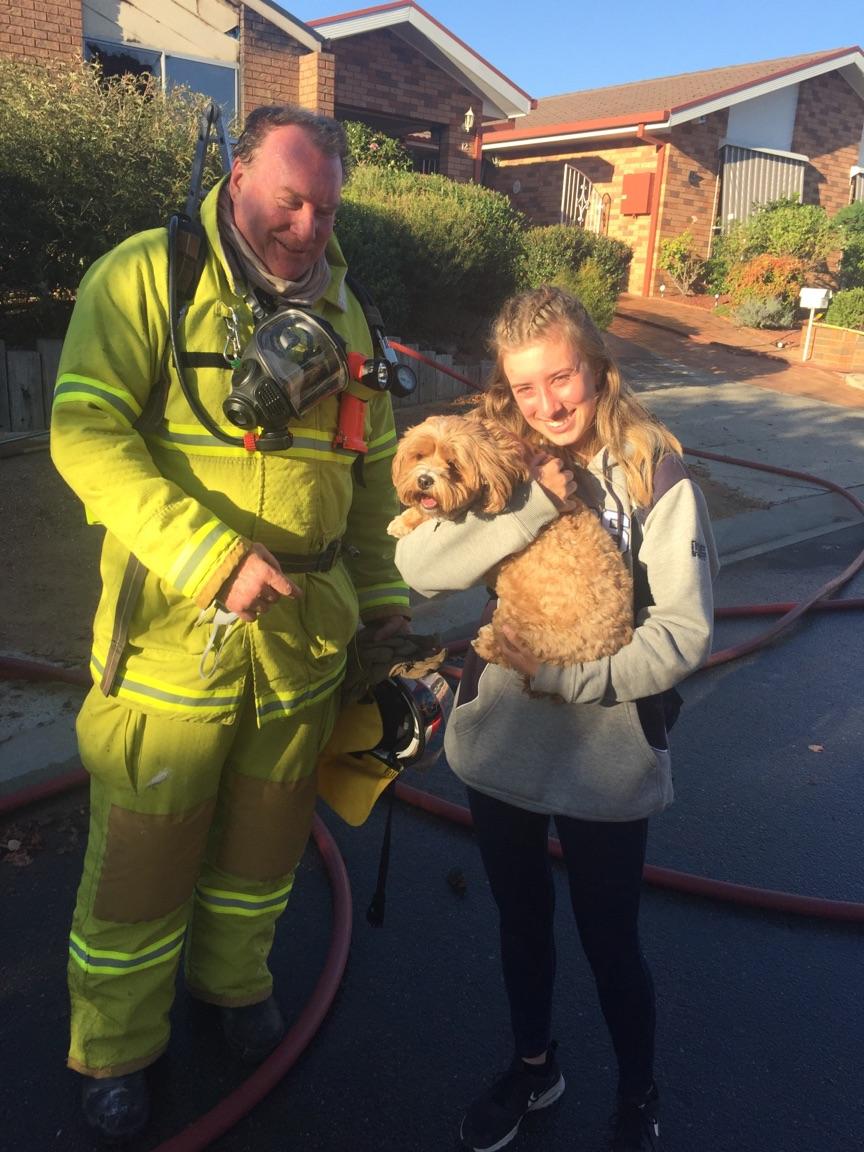 ACT Fire & Rescue has retrieved a dog from a burning home in Palmerston.
Station Officer (SO) Jeff Sheetz discovered Cleo the dog after gaining access to the rear of the property during firefighting operations.
"I couldn't see the dog because of the smoke but I felt her at my feet," said SO Sheetz.
Cleo was thankfully unharmed and her owners were very relieved when they were reunited.
"Whilst we couldn't save the house, we are glad that Cleo is safe," said ACT Fire & Rescue Commander Cameron.