Firefighters are working to extinguish a fire within a large pile of timber pallets within the Parkwood Industrial Estate at West Belconnen.
The pile is approximately 200 metres x 50 metres in diameter.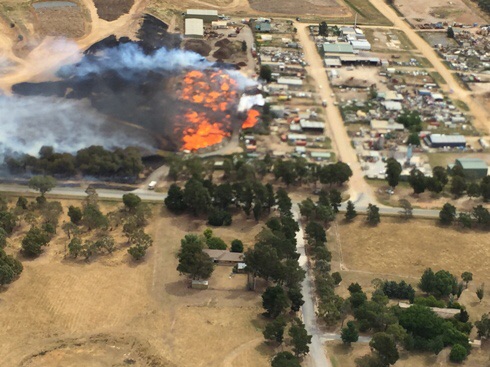 ACT Fire & Rescue advise smoke is still being generated from the fire in the immediate area above but is quickly dissipating in the air.
Fire crews expect to remain at the scene overnight.
The grass fire, which was sparked by spotting from the burning pallets, burnt out approximately 41 hectares. This is equal to 80 football fields.