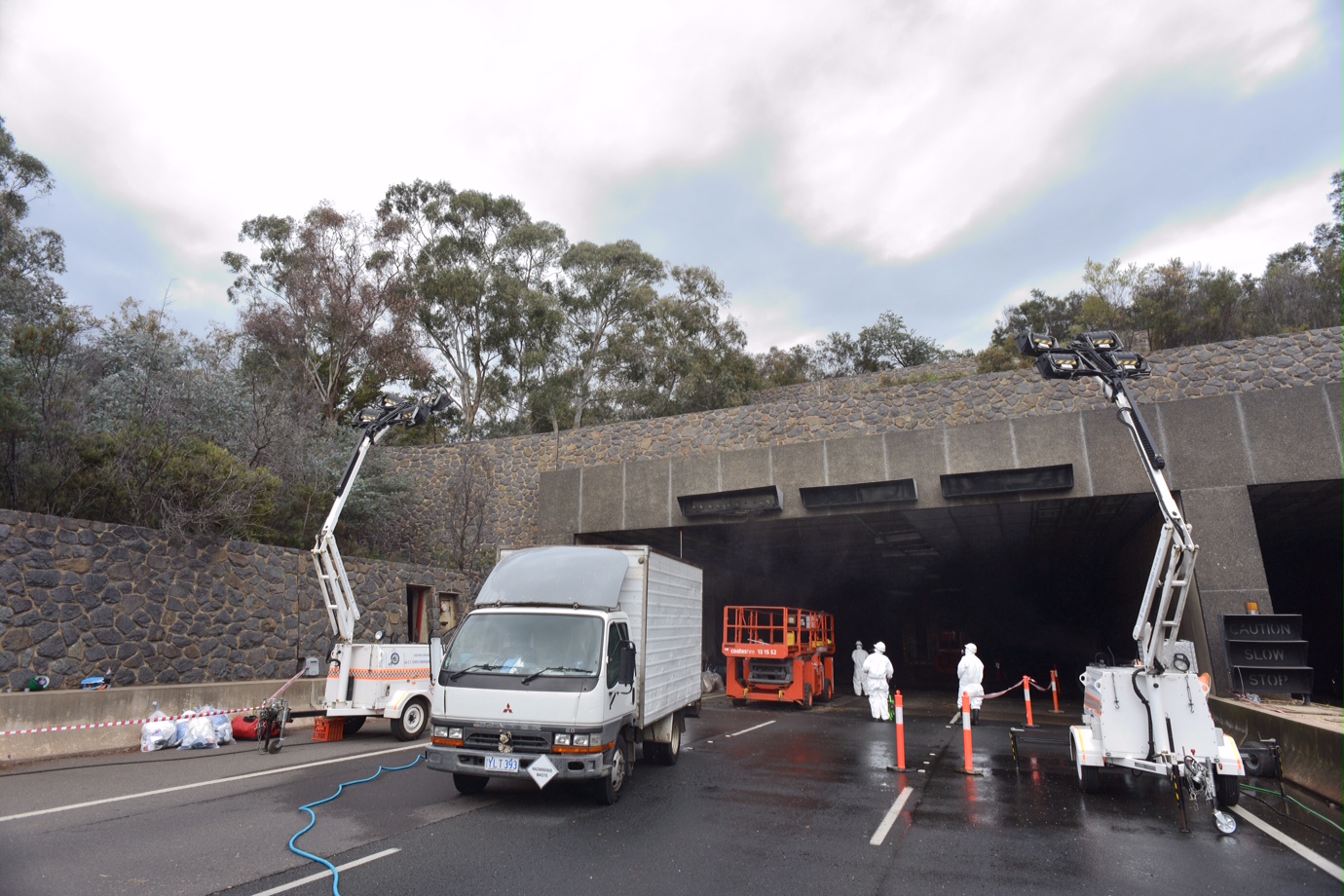 Work is continuing this morning to address damage in the Acton tunnel following yesterday's incident.
WorkSafe ACT is at the tunnel to supervise the safe removal of asbestos to continue to ensure public safety. The asbestos removal is taking place under the supervision of a licensed asbestos assessor and removalist in consultation with an engineer.
The incident yesterday resulted in a number of ceiling panels in the tunnel being knocked down by an excavator. The panels are made of bonded asbestos. This asbestos must be safely removed before the excavator vehicle can be removed safely from the tunnel, and tunnel can be assessed for structural damage before being reopened to the public.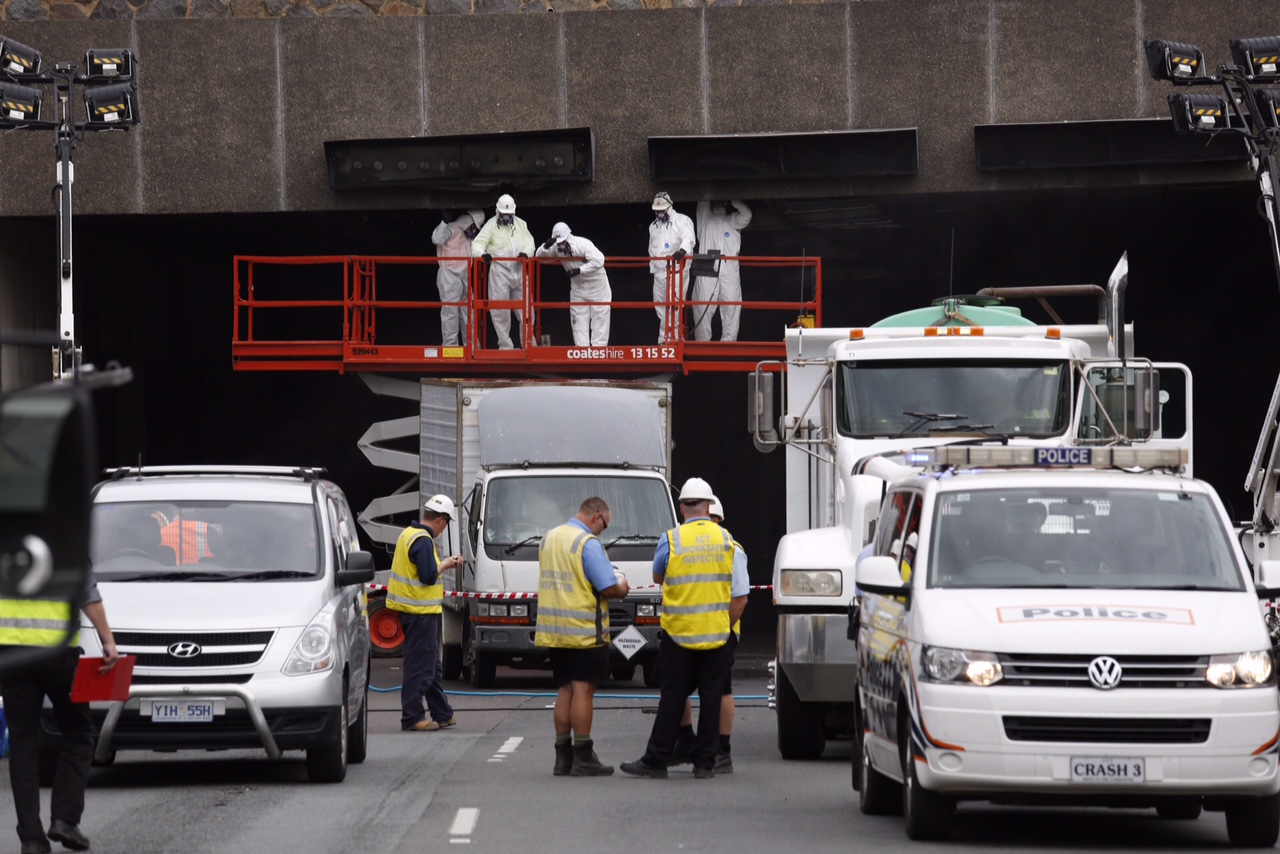 WorkSafe ACT has confirmed there are no asbestos fibres in the air following air monitoring at the Acton tunnel area.
The ACT Government's main priority is the safety of all Canberrans while the tunnel is being cleared.