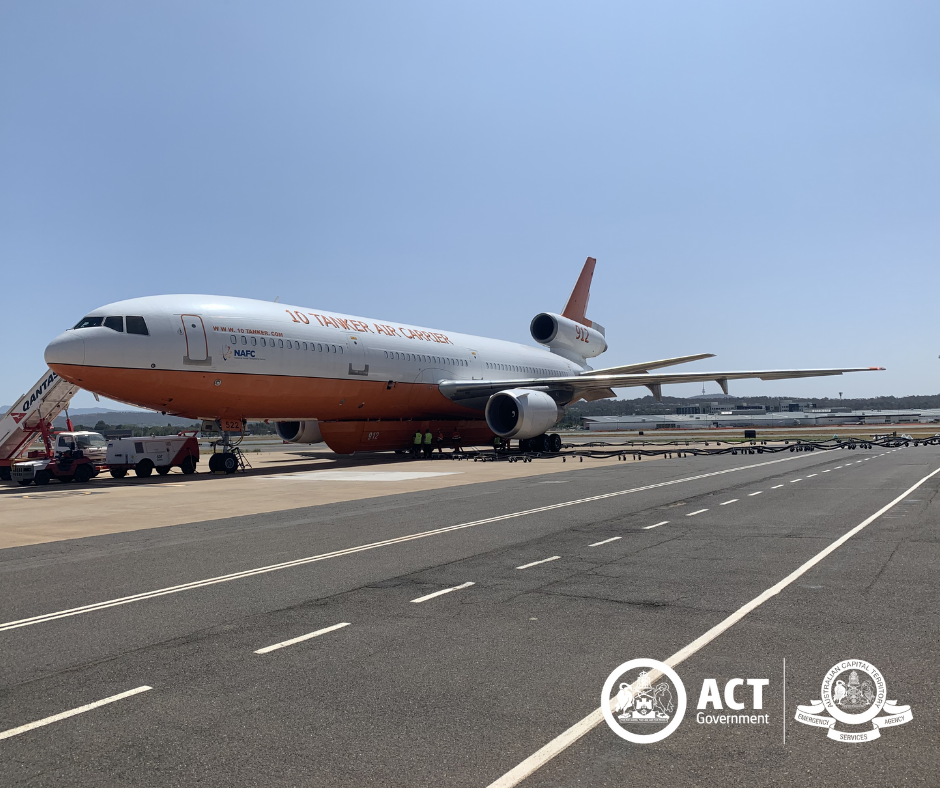 Canberrans and those in surrounding NSW will see the Very Large Air Tanker (VLAT) known as 'Bomber 912' in the sky this afternoon between 12:30-1:30pm, weather dependant.


The VLAT may be seen flying at low level, approximately 500 feet above the ground whilst it undertakes a series of routine systems checks, including a water drop in Kowen Forrest. These planned system checks ensure the aircraft and its capabilities remain ready to respond to incidents.


The VLAT will have a white lead plane in front of it, a Citation Jet, known as 'BirdDog 123'. 

Since arriving in the ACT and becoming operational on the 24th of January, the VLAT has flown 29 missions delivering over 1 million litres of retardant to fires in ACT and NSW.