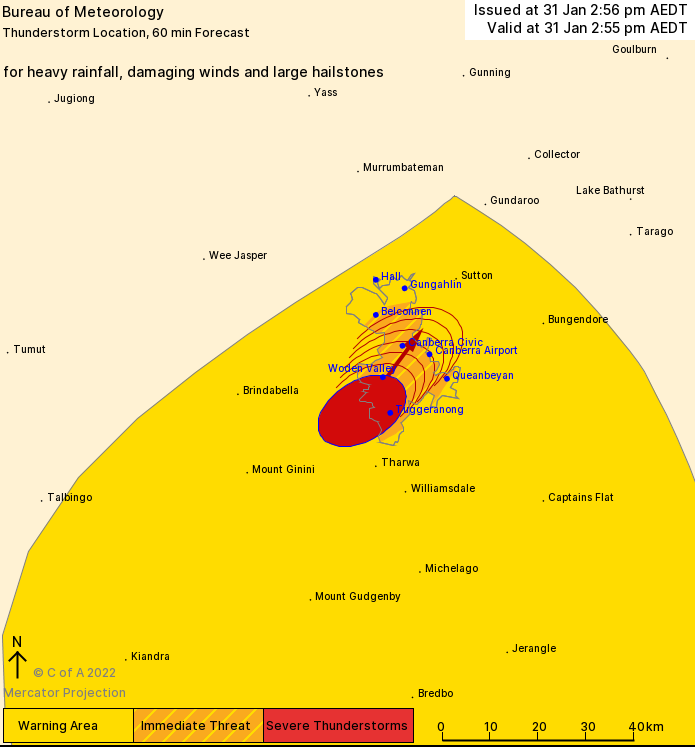 Thunderstorms are continuing to impact the areas of the ACT. The Bureau of Meteorology have advised that the storms are now tracking in more of a northerly direction. 
Please see an updated map of the warning area for the ACT.
Residents should continue to monitor the situation. 
 Move your car under cover and away from trees.
 Secure or put away loose items around your house and yard.
 Keep clear of creeks and storm drains.
 Never drive, ride or walk through floodwater.
For assistance in a storm or flood call the ACT State Emergency Service on 132 500, in a life-threatening emergency call Triple Zero (000).