ACT Fire & Rescue (ACTF&R) has concluded firefighting operations at the structure fire on Windeyer Street, Watson and has left the scene.
Windeyer Street is now open.
The community is asked to take caution when travelling through the area.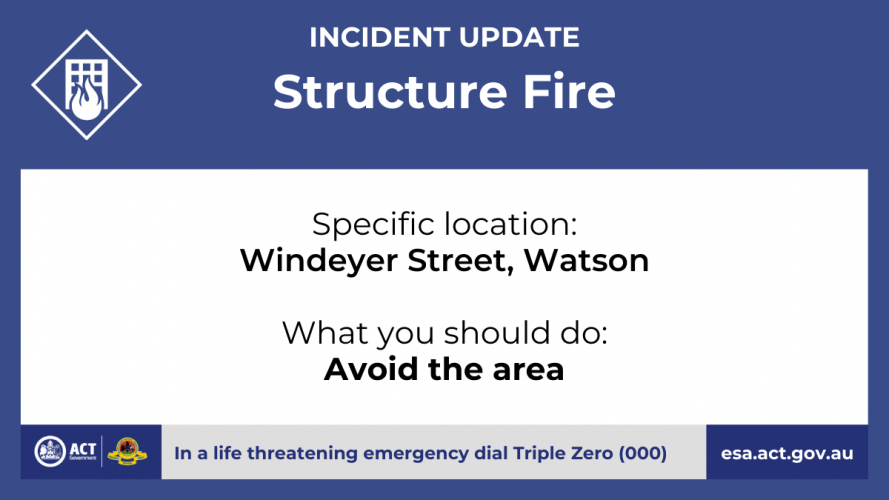 ACT Fire & Rescue (ACTF&R) are currently on scene at a house fire in Watson.
The fire has been extinguished, crews are in the process of overhauling the premises.
Windeyer Street, Watson is closed.
Community is asked to avoid the area.