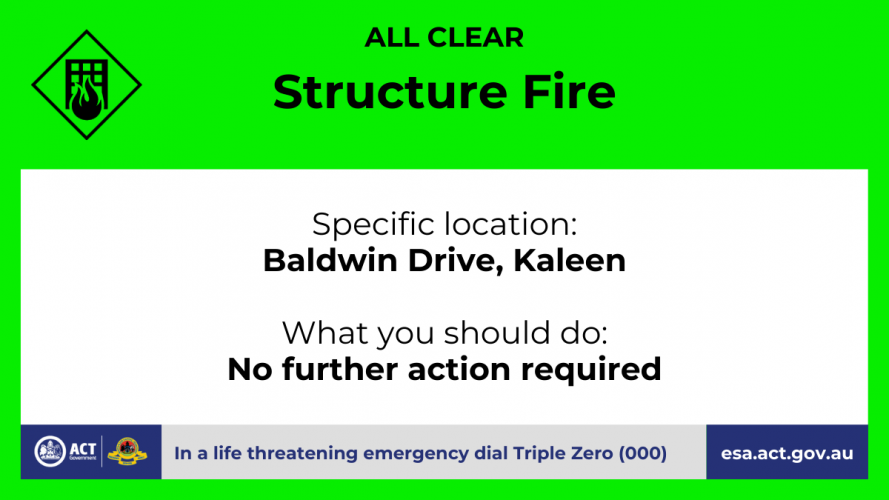 ACT Ambulance Service (ACTAS) and ACT Policing have left the scene of the structure fire at Baldwin Drive, Kaleen.
The cause of the apartment fire was accidental.
Several patients were assessed at the scene and no transport to hospital was required.
ACT Fire & Rescue (ACTF&R) has retrieved several pets from affected areas and has completed air monitoring operations in the adjoining unit blocks.
ACTF&R will depart the scene shortly.