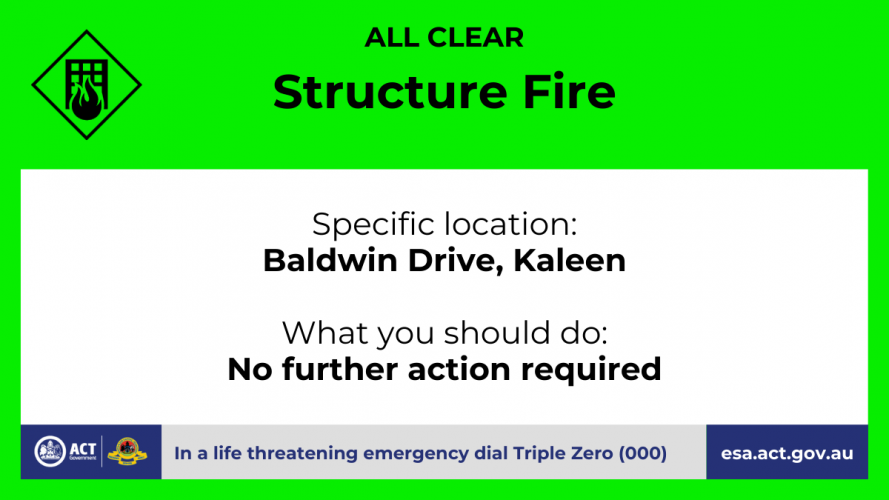 The cause of the apartment fire was accidental.

Several patients were assessed at the scene and no transport to hospital was required.

ACT Fire & Rescue (ACTF&R) has retrieved several pets from affected areas and has completed air monitoring operations in the adjoining unit blocks.

ACTF&R will depart the scene shortly.

ACT Ambulance Service (ACTAS) and ACT Policing have left the scene of the structure fire at Baldwin Drive, Kaleen.