ACT Fire & Rescue has left the scene of a house fire on Polwarth Circuit, Dunlop.
ACT Policing remain on scene conducting investigations.
Please take care when travelling through the area.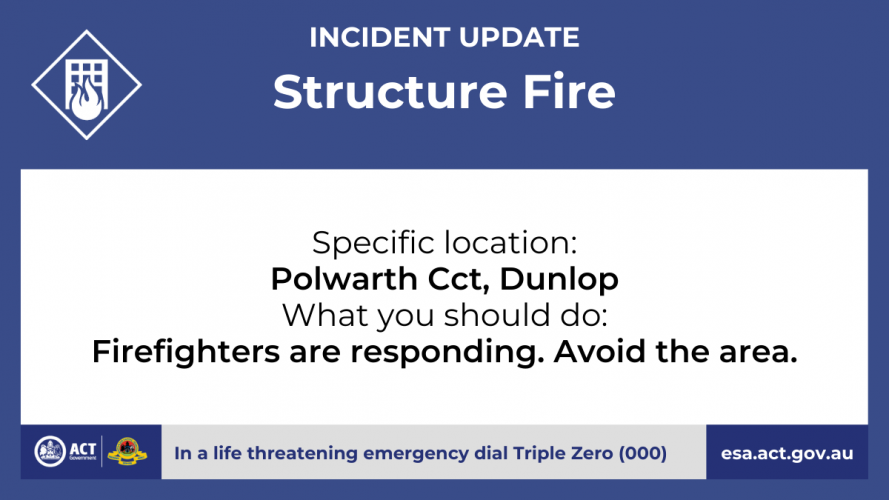 ACT Fire & Rescue (ACTF&R), ACT Ambulance (ACTAS), ACT Policing are on scene at a confirmed house fire on Polwarth Cct, Dunlop.
Firefighters are working to contain the fire.
There may be some local road closures in place in the vicinity of Palwarth Cct.
The community is asked to avoid the area.