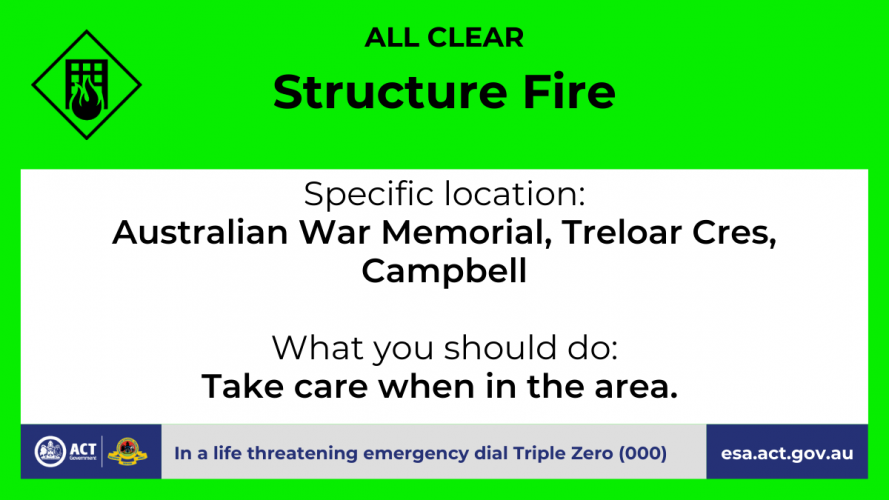 ACT Fire & Rescue (ACTF&R) responded to an automatic fire alarm at the Australian War Memorial, Treloar Crescent, Campbell.
Firefighters worked quickly to identify the source of the smoke within the building.
The source of the smoke was confirmed to be a burnt-out air conditioning fan motor.
All occupants were evacuated from the building with no injuries reported.
ACTF&R Hazmat crews have cleared the safety of the scene and are handing the building back to Australian War Memorial staff.
All occupants can now re-enter the building.
The Australian War Memorial is now reopened to the public.