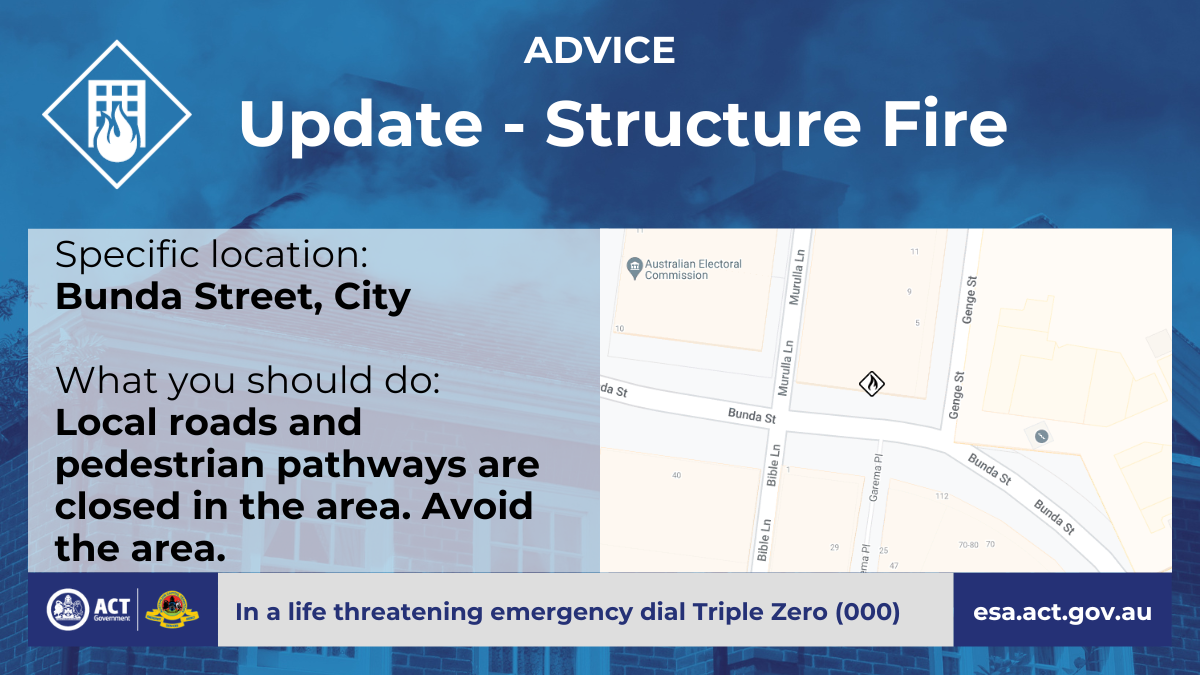 Firefighters from ACT Fire & Rescue have extinguished a fire located in a ground floor restaurant, however there is still a significant amount of smoke in the upper floors that needs to be ventilated.

Firefighters will be on scene for a number of hours while ventilating the smoke and making it safe or occupants to return.

There are a number of local road closures in place, which also include pedestrian pathways in the area. Please continue to avoid the area while firefighters are making the area safe.