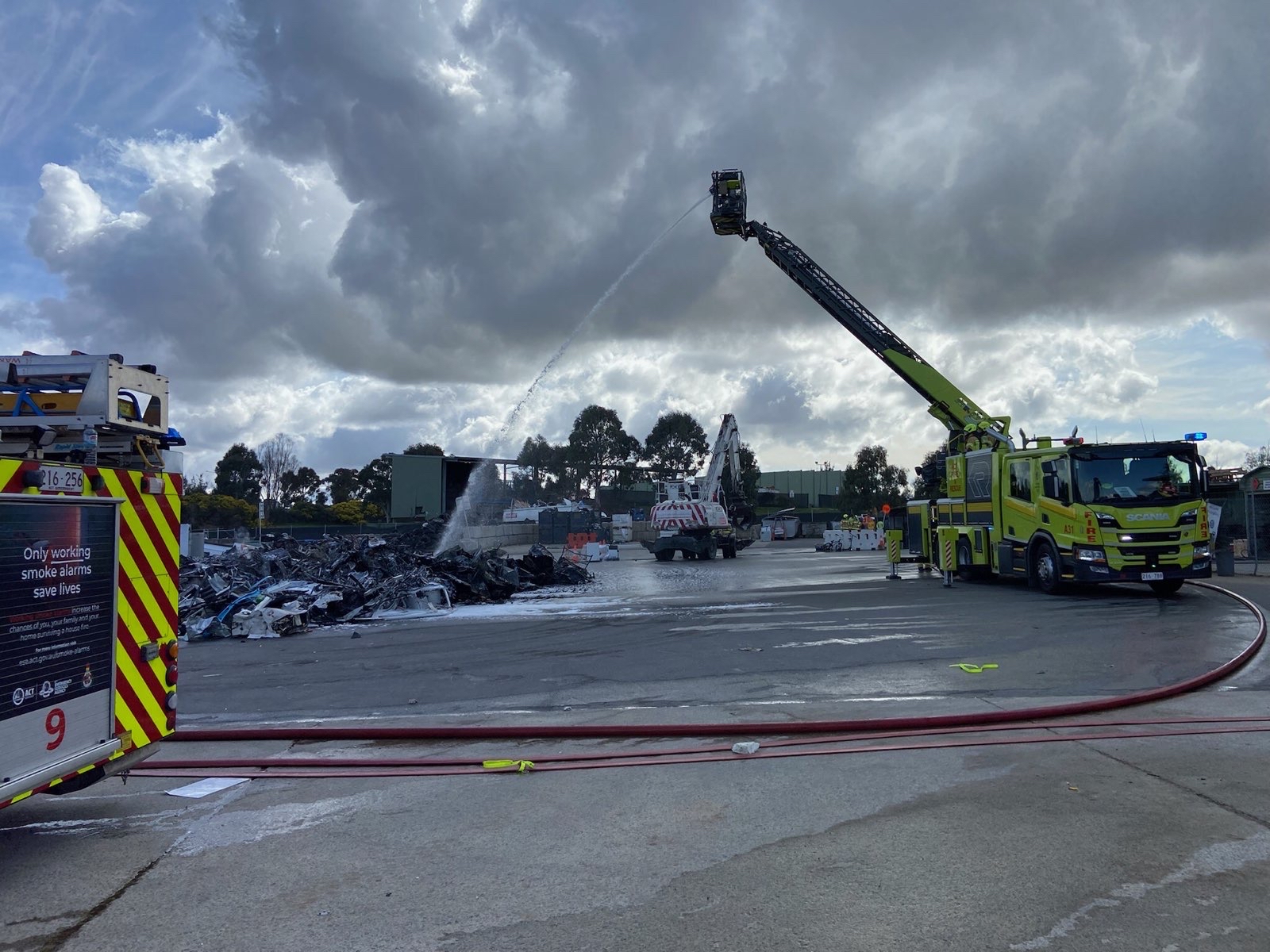 ACT Fire & Rescue (ACTF&R) have extinguished the rubbish fire at the recycling facility on Flemington Road in Mitchell.

Smoke from the incident is no longer a hazard to the community. If you are in the immediate area you can resume activities outdoors.

ACTF&R crews may remain on scene for some time ensuring the safety of the area.