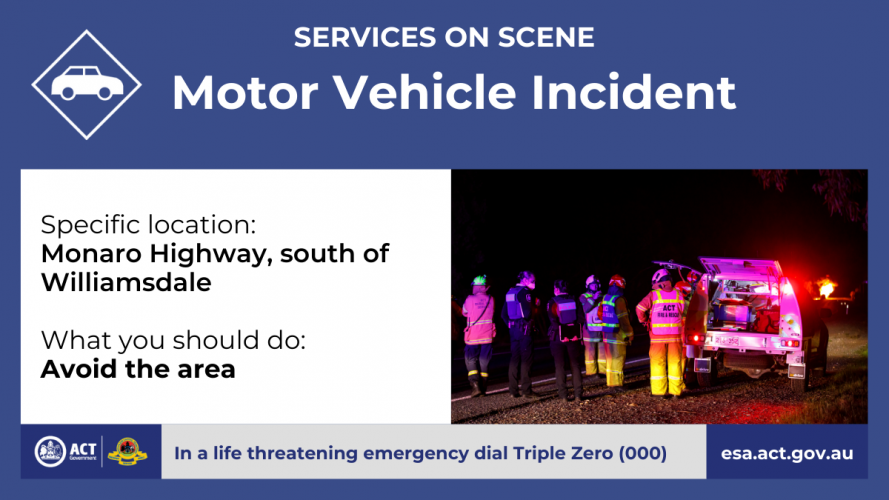 In the early hours of Monday morning a B-Double Fuel Tanker carrying a combination of diesel and petroleum caught fire on the Monaro Highway, south of Williamsdale.
Emergency services from ACT Fire & Rescue, ACT Ambulance Service, ACT Rural Fire Service, Fire & Rescue NSW, NSW Rural Fire Service, ACT & NSW Policing and Environmental Protection Authority responded to the incident that closed the highway in both directions.
Crews safely monitored the large tanker as the 48,000-litre fuel load burnt through into the early morning.
The fire has now been extinguished and firefighters are conducting clean-up operations.
There are no reported injuries however the driver was treated on scene for smoke inhalation.
The cause of the fire is unknown but has not been deemed suspicious.
 ACT Fire & Rescue will work with ACT Roads to deem the area safe.
The road will remain closed for several hours until clean-up operations are complete.