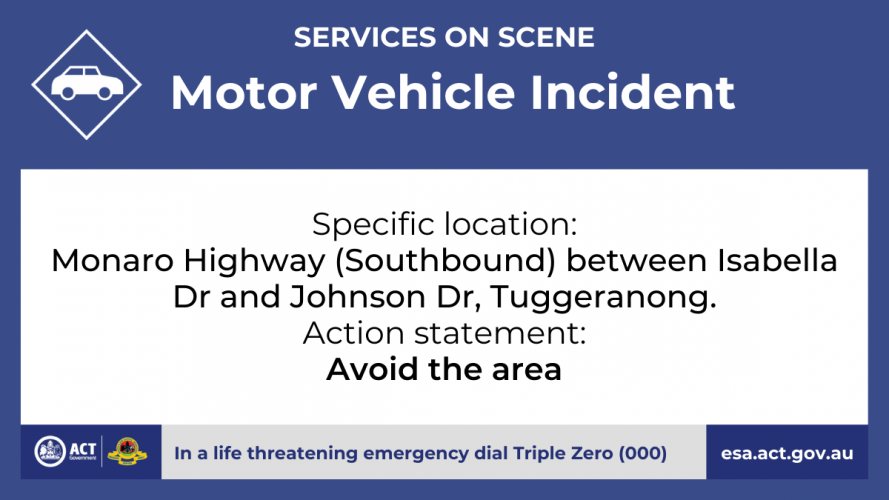 ACT Fire & Rescue (ACTF&R) extricated one female in her late teens from the vehicle.
ACT Ambulance Service (ACTAS) treated the patient on scene for abdominal and multiple lower limb injuries, and transported her in a serious condition to hospital.
ACTF&R and ACTAS have departed the scene.
ACT Policing will remain on scene for some time while they undertake investigations in to the cause of the incident. 
One southbound lane remains closed. The community is asked to take care when travelling through the area.