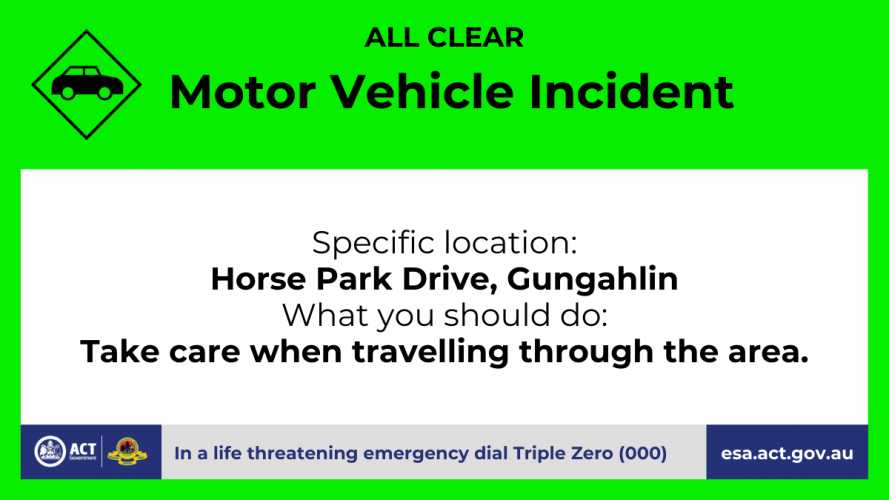 ACT Ambulance Service (ACTAS), ACT Fire & Rescue (ACTF&R) and ACT Policing have departed the scene of a motor vehicle incident on Horse Park Drive, Gungahlin.
ACTAS transported one male to hospital in a stable condition.
Both Eastbound lanes on Horse Park Drive have re-opened.
Please take caution in the area.