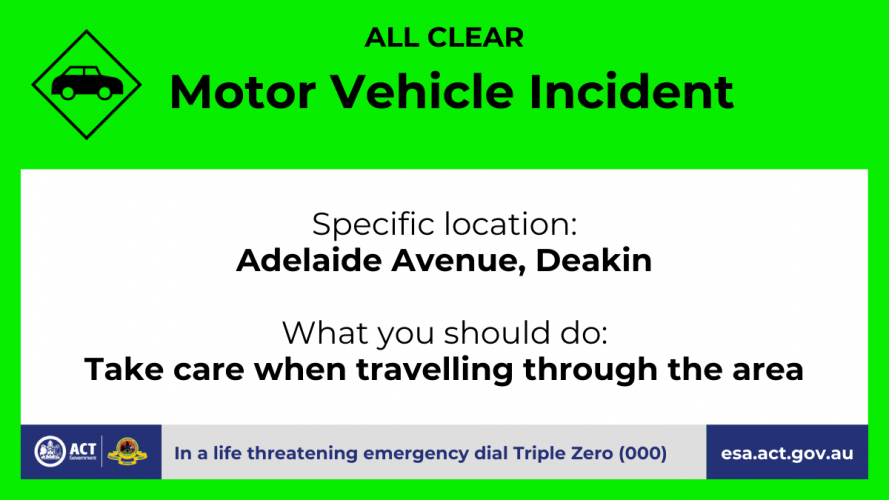 ACT Ambulance Service (ACTAS), ACT Fire & Rescue (ACTF&R) and ACT Police have left the scene of the motor vehicle incident on Adelaide Avenue, Deakin.
ACTAS paramedics assessed several patients on scene and one patient was transported to hospital in a stable condition.
All lanes on Adelaide Avenue have reopened.
The community is urged to take care when travelling through the area.