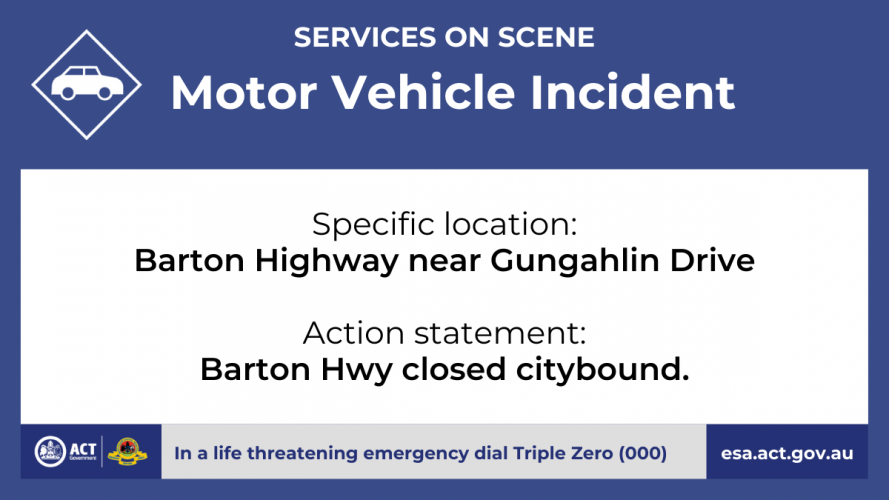 ACT Ambulance Service have treated a number of patients on scene, transporting one male in a serious condition to hospital. Due to injuries sustained, one person was pronounced deceased at the scene.
ACT Fire & Rescue remained on scene to support ACT Policing and have now departed the scene.
Barton Highway will remain closed for a number of hours while investigations are underway in to the cause of the incident.
Please continue to avoid the area.
For further information on this incident, please contact ACT Policing on act-police-media@afp.gov.au or 02 5126 9070