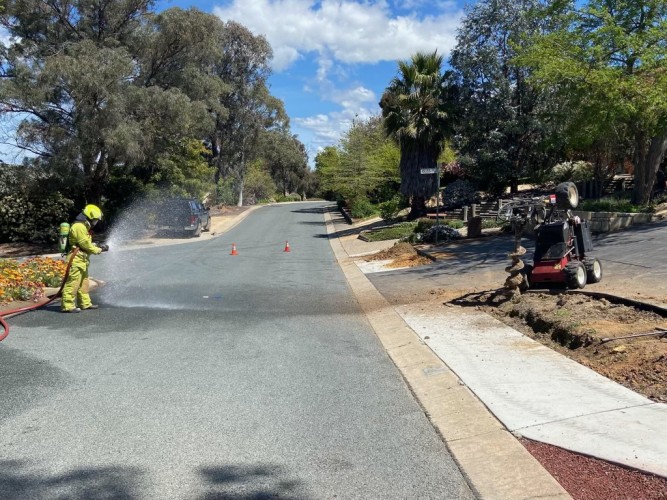 Firefighters have completed operations on Jaeger Cct, Bruce.
Shortly after 11am, firefighters were called to reports of a gas leak, caused by a workman using a small digger on Jaeger Cct.
Firefighters quickly worked to contain the leak by using clamps to temporarily seal the leak until the gas company arrived.
Crews departed the scene and the road has since re-opened. The gas company remains on site to repair the damaged pipe.