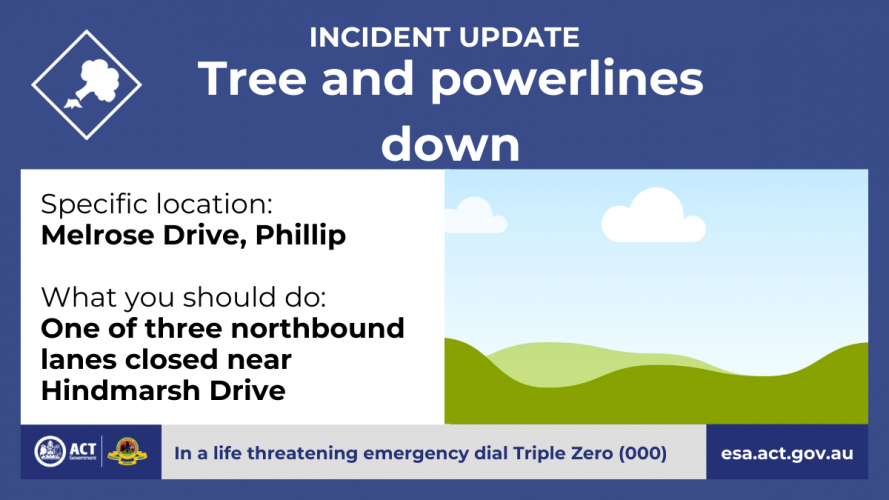 ACT Fire & Rescue (ACTF&R) and Evoenergy crews have attended to reports of a fallen tree and surrounding damaged powerlines on Melrose Dr, Phillip.
One of three northbound lanes near the intersection of Melrose Drive and Hindmarsh Drive is closed.
Evoenergy has helped to secure the area and ACTF&R crews will remain on site for some time to conduct final safety checks.
The community is advised to avoid the area where possible.