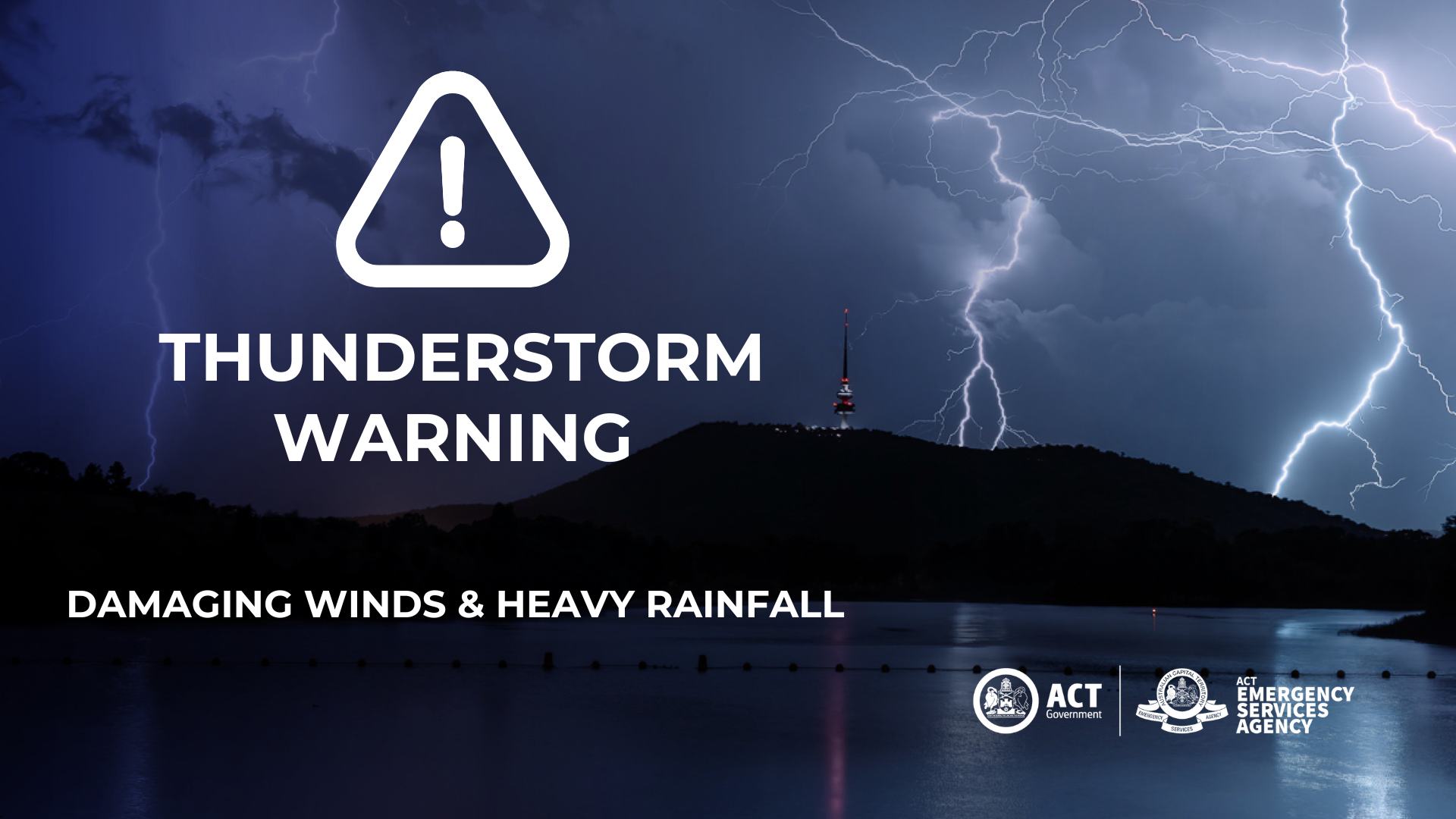 This will bring thunderstorms, heavy rains and strong winds. Areas that are likely to be affected include Tuggeranong, Woden Valley, Weston Creek, Fyshwick and Canberra City. 

The ACT State Emergency Service (ACTSES) reminds the community to: 
- Stay inside if possible
- Move cars under cover if it is safe to do so
- Avoid flood waters

For storm and flood assistance please call the ACTSES on 132 500. Save Triple Zero (000) in a life threatening emergency. 

A slow moving thunderstorm cell is currently impacting south Tuggeranong and moving north through the ACT.