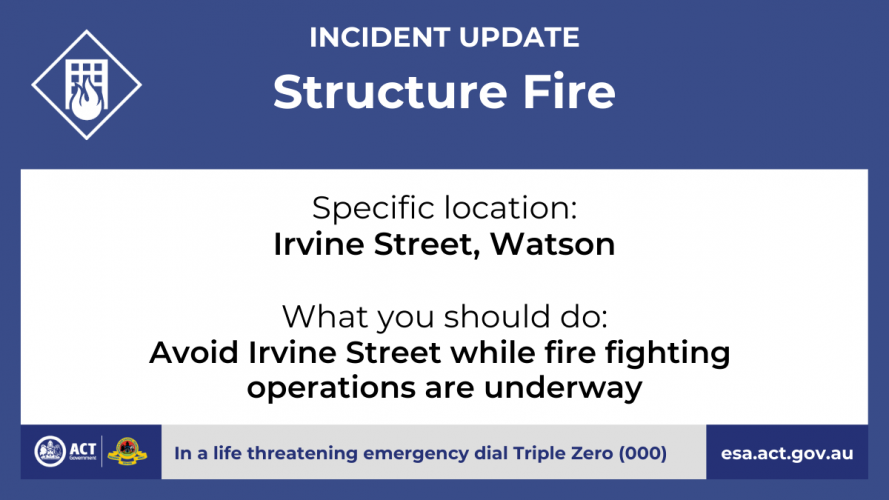 ACT Fire & Rescue are working to extinguish a house fire on Irvine Street, Watson.
Due to the quick response of firefighters, crews have limited the spread and damage of the fire within the home.
All occupants managed to escape the fire without injury.
Irvine Street remains closed while firefighting operations are underway.
The community is being asked to avoid the area.