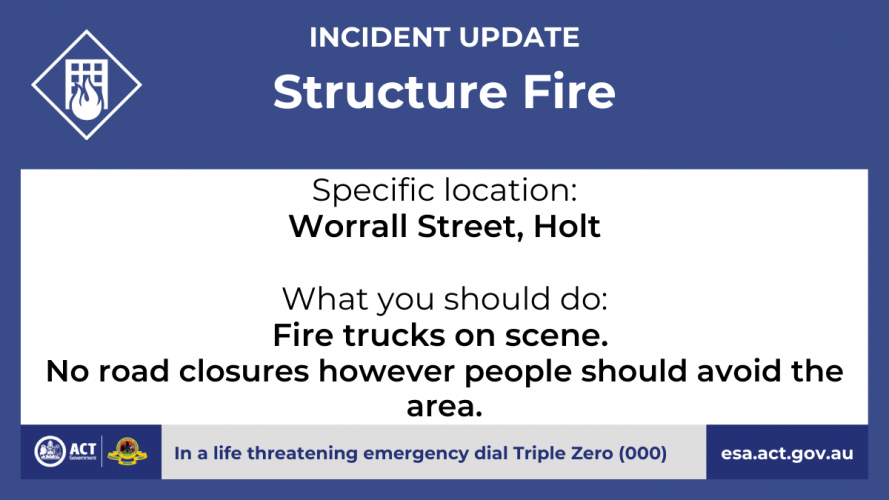 Firefighters from ACT Fire & Rescue (ACTF&R) are on scene at a house fire on Worrall Street, Holt.
Firefighters were alerted to the incident shortly before 8:17pm. Due to their hard work, crews have now contained the fire which is believed to have started in the laundry. The structure has sustained significant damage.
All occupants are accounted for and there are no reports of injuries.
Although Worrall Street remains open, firefighters are working along the roadside and the community is asked to avoid the area if possible.
The cause of the fire is unknown at this stage.