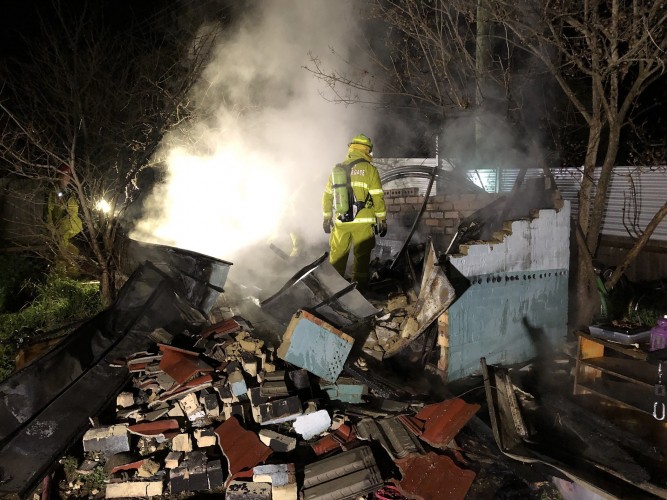 ACT Fire & Rescue (ACTF&R) firefighters have extinguished a structure fire on Laughton Street, Chisholm.
Fire investigations found the fire started by an unattended candle, destroying a large quantity of personal belongings stored in the structure.
ACTF&R urge the community to never leave a candle unattended, because "a forgotten flame, can end in shame'".
It's important to ensure you always:
Keep candles clear of curtains, clothing and other flammable materials
Only use candles on a non-flammable surface and;
Always put candles out before leaving the room or going to sleep. 
Laughton Street is currently closed while firefighters are on scene.