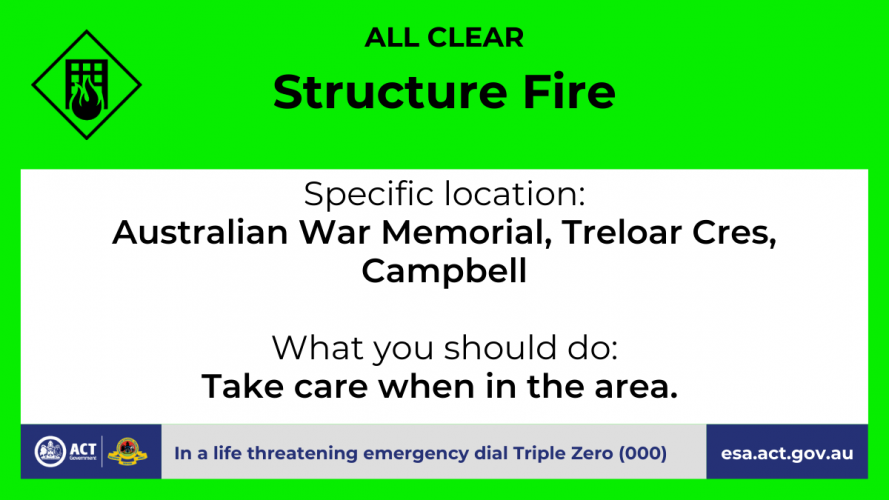 Firefighters worked quickly to identify the source of the smoke within the building.

 

The source of the smoke was confirmed to be a burnt-out air conditioning fan motor.

 

All occupants were evacuated from the building with no injuries reported.

 

ACTF&R Hazmat crews have cleared the safety of the scene and are handing the building back to Australian War Memorial staff.

 

All occupants can now re-enter the building.

 

The Australian War Memorial is now reopened to the public.


ACT Fire & Rescue (ACTF&R) responded to an automatic fire alarm at the Australian War Memorial, Treloar Crescent, Campbell.