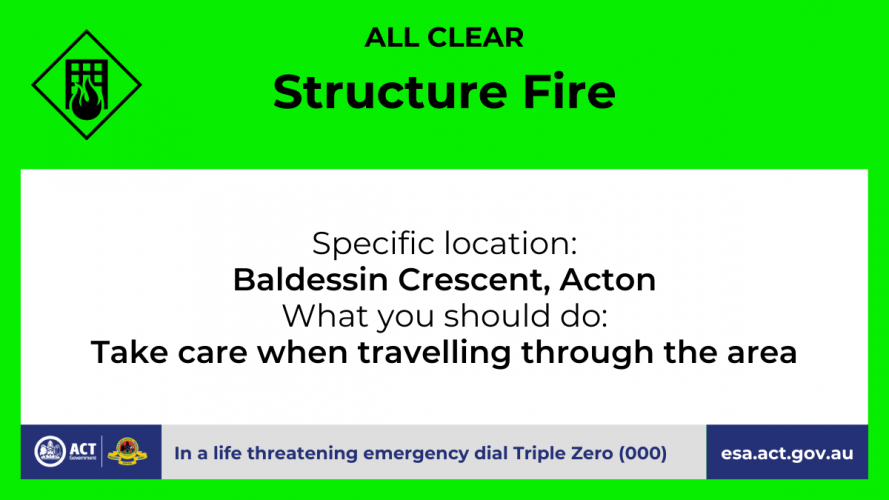 ACT Fire & Rescue (ACTF&R), ACT Ambulance Service (ACTAS) and ACT Policing will soon depart the structure fire at the Australian National University (ANU) campus on Baldessin Crescent.
Firefighters extinguished a fully involved demountable and conducted atmospheric monitoring in neighbouring buildings.
The cause of the fire is yet to be determined and fire investigators will canvas the scene today to determine the cause and the origin of the fire.
The community is asked to take care in the area.