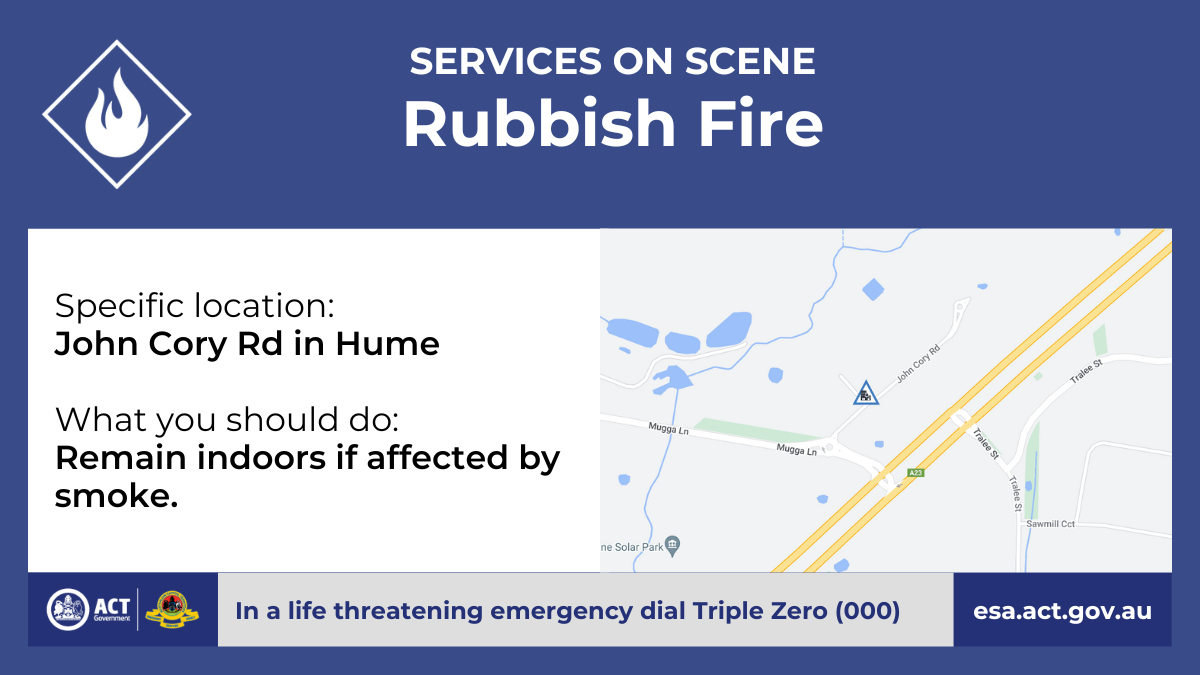 Smoke may be visible in the area for some time. There is no ongoing risk to the community.
 
Crews from ACT Fire & Rescue are expected to remain on the scene for several hours.

Firefighters have contained a rubbish fire, outside an industrial facility on John Cory Rd in Hume.