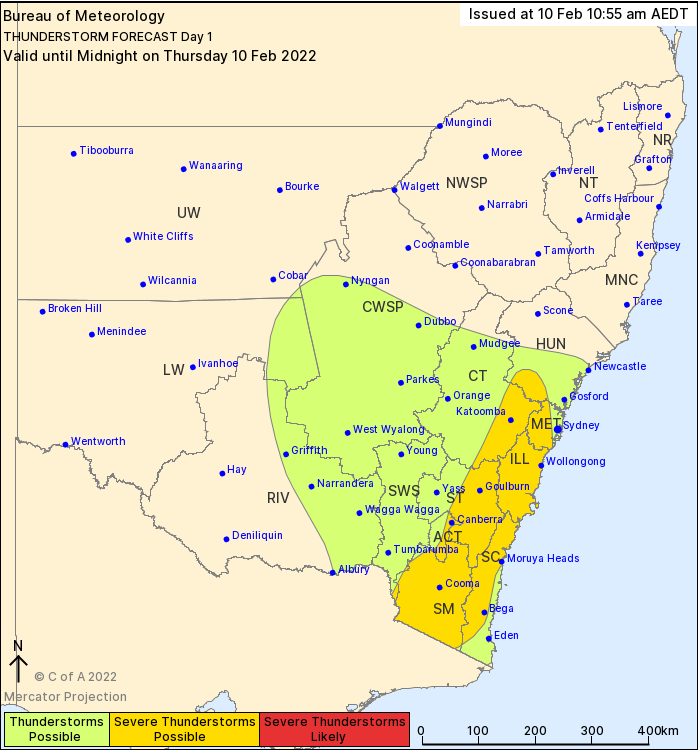 Good afternoon, Canberra!
Our friends at the Bureau of Meteorology are forecasting the possibility of severe thunderstorms for late this afternoon across parts of the ACT.
If we do see these storms, the most likely risk will be for heavy rainfall and damaging winds.
Now is the time to prepare your home. The ACTSES advise that you should:
Clean your gutters
Move your car under cover or away from trees
Remember to never drive, walk or ride through floodwater
Secure or put away loose items around your house
Keep at least 8 metres away from fallen power lines
Stay indoors away from windows
Visit www.esa.act.gov.au/be-emergency-ready/storms for incident information or www.bom.gov.au for weather updates and warnings.