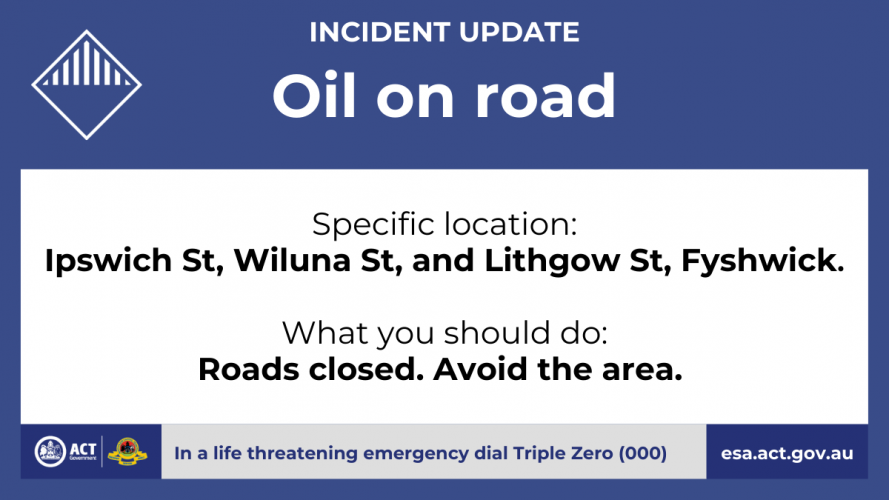 ACT Fire & Rescue (ACTF&R) attended an oil spill in Fyshwick. The spill spans across Ipswich Street, Wiluna Street, and Lithgow Street, Fyshwick.
The oil spill has been caused by a hydraulic pump connected to a truck.
All roads will be closed for up to an hour to allow ACT Roads to clean up the spill and ensure the safety of the area.
Motorists are asked to avoid the area.